Batty concoctions, downtempo demons & Motown sound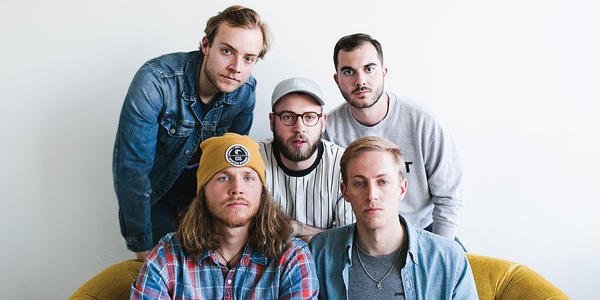 Chris Aaland - 10/24/2019
Hard to believe, but the holidays are practically here. This week's entertainment slate tests all five or your senses with a witch's cauldron full of activity.
The Community Concert Hall presents pioneers in the use of four-hand jazz piano, Stephanie Trick & Paolo Alderighi, at 7:30 p.m. tonight (Thurs., Oct. 24). The duo has earned widespread acclaim for their arrangements of classics from the stride piano, ragtime and boogie-woogie styles, as well as from the swing era and the Great American Songbook. Blending impeccable technique and mature musicality with humor and showmanship, they're considered the most engaging piano duo in classic jazz. Tickets are also available for a preshow event at Seasons Rotisserie and Grill, which includes a buffet of dinner-worthy appetizers and wine. Weather permitting, the Seasons party will be held on their private patio from 5:30-7 p.m.
NPR humorist and bestselling author David Sedaris returns to the Concert Hall at 7:30 p.m. Tuesday. Sedaris' books include Naked, Dress Your Family in Corduroy and Denim, Theft by Finding and Let's Explore Diabetes With Owls. He's regarded as one of America's pre-eminent humor writers, with critics noting the great skill with which he slices through cultural euphemisms and political correctness. He'll share readings from his latest work, Calypso, as wells as host an audience Q&A and a book signing.
Shadows of the '60s: A Tribute to Motown's Super Groups brings the soul to the Sky Ute Casino Resort in Ignacio at 8 p.m. Saturday. The troupe includes members who have performed with and backed some of soul music's legendary musicians and pay homage to such acts as the Four Tops, Supremes and Temptations. The pricing ($19 general admission to $29 VIP) gives attendees ample money to hit the slots and bowling alley, too.
The Animas City Theatre hosts innovate electronic master Bluetech at 9:30 tonight. Evan Bartholomew has performed electronic music for nearly 20 years as Bluetech, Evan Marc and in the duo Invisible Allies with Killowatts. He's also produced more than 27 albums and EPs while scoring countless films, television shows and video games. Considered a master of analog and modern sound synthesis and DSP audio manipulation, Bluetech brings a passion for sound design and cutting-edge audio exploration to his live performance. Also on the bill are Lapa, a progressive downtempo artist who weaves together musical stories with complexly textured harmonies, expansive melodies and intricately layered beats, and Smiley Coyote.
The mood changes at the ACT at 9:30 p.m. Friday when -folk indie-folk act Whitacre takes the stage. Blurring the lines of folk, indie rock and bluegrass, Whitacre combines thought-provoking lyrics and high-energy live performances. They've played sold-out shows with Mt. Joy, Wild Child and Birdtalker, toured with Family and Friends, Wilderado and Wild Rivers, and recently released their own five-song EP, "Within the Mountains." There's certainly a buzz about them, as they've received a half-million plays on Spotify. Versa Vice opens the show.
Then, at 9 p.m. Saturday, Tubby Love & Amber Lily bring music with a message to the ACT. Love is a world-class musician and songwriter from the Deep South, while Lily is a Hawaiian-grown singer/songwriter, activist and wild spirit. Love displays an awe-inspiring ability to play any instrument, beat box, produce and sing soulful melodies. Lily's vocal expression shows feminine power that cannot be forgotten. The duo sees music as a catalyst for much-needed healing and positive change. They've toured the globe alongside Michael Franti & Spearhead, Nahko & Medicine for the People, Rising Appalachia and others who share a similar message of hope and inspiration. Codestar opens.
El Moro Spirits and Tavern gets downright batty this Wednesday by hosting a seasonal food and beverage pairing that benefits a thematically appropriate cause. Bat CRAFT, the twist on El Moro's popular pairing event, gets into the spirit of Halloween from 6-8 p.m. Wednesday, and the restaurant will be closed to regular business that evening. Partial proceeds from the $50 per person event benefits Bat Conservation International, a nonprofit organization with a mission to conserve the world's 1,300-plus species of bats, and their habitats and ecosystems. Out of pure coincidence, CRAFT is being held during National Bat Week. As always, the event is a cocktail party-type atmosphere, with guests moving among the five stations with those knowledgeable about both the food and beverages. Pairings include honeydew melon, cantaloupe, tarragon, prosciutto and anise paired with a riff on a "Dead Poet" cocktail featuring Tequila Ocho Plata, Dolin Dry, Hacienda de Chihuahua Sotol, house blueberry syrup, yellow Chartreuse and a lime twist; Gulf of Mexico shrimp marinated in achiote and crusted with cilantro crystals and Aleppo, served with avocado mousse and a roasted red pepper coulis, teamed with Rogue Brewing's Bat Squatch Hazy IPA; duck breast with currant demi-glace and sweet potato hash paired with a full-bodied California cabernet sauvignon; aioli de mole elote, a mole and cashew crusted corn alongside Mexcal Derrumbes San Luis Potosi Mezcal; and a pumpkin and ricotta gingersnap cookie sandwich with blackberry, paired with a Trinidad sour variation made from Bacardi four-year rum, Bacardi Black, Angostura bitters, lemon juice and simple syrup.
The Hive is Durango's new youth-centered community hub, providing a new space for youth to explore art, music, skateboarding and more, led by adult mentors who share the same passions. Learn more about The Hive from 12-7 p.m. Saturday at their all-ages Halloween Carnival at 11th Street Station. There will be live music and open musical collaborations, live and open art walls, carnival games, a mini skateboarding park and an all-ages talent show (sign-up begins at 1:30 p.m.).
It's a free local rock & roll twin bill when Farmington Hill and the Crags play The Garage (formerly Pongas) from 7 'til midnight Saturday. "On the Saturday before Halloween, get in the festive spirit!" says Farmington Hill guitarist/singer Erik Nordstrom. "Feel free to come as you are or in costume."
Also of note: The Great Contention plays Ska Brewing World Headquarters at 5 p.m. today; The Starlight's Plursday features dancing to DJ Highgrade from 9 'til close tonight; DJ Hakan spins at The Starlight on Friday night; the Black Velvet duo returns to the Diamond Belle Saloon at 5:30 p.m. Friday, while the trio plays the 11th Street Station at 11 a.m. Saturday; and The Starlight's Ladies' night has DJ Side Affex from 9 'til close Saturday.
Tequila! Email me at chrisa@gobrainstorm.net.