Crescent City classics, wounded warriors & coming of the Scots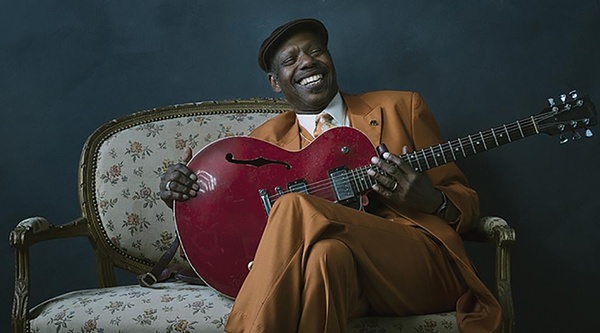 Chris Aaland - 10/10/2019
For my 51st birthday last spring, my buddy Dirk Lang gave me a copy of the behemoth The Encyclopedia of Cajun & Creole Cuisine. It's much more than just a cookbook, although it contains hundreds of recipes that can appeal to beginning cooks all the way on up to classically-trained chefs. The 853-page coffee table book delves into all things Louisiana, detailing the history behind Louisiana cooking and the Cajun and Creole cultures.
To the average Joe, Cajun food means seafood, red beans, rice and cayenne pepper. Most chefs know about the Holy Trinity – onions, bell peppers and celery. But a deep study of Louisiana cooking shows dozens of influences from four continents. Most people can detect the French influence in the culture, but they're unfamiliar with such influences as Native American, African, Spanish, German, English, Italian, Acadian, Caribbean and South American. The New Orleans and Louisiana roux drew from many cultures. As such, it's spicy, savory, sweet and sour all at once.
I'm fascinated with Cajun cooking. It reminds me in many ways of Northern New Mexican cuisine, which borrows from Native American, Mexican, Spanish and cowboy cultures. Since I'm a hunter and fisherman, no regional style of cooking lends itself more to my hunting, fishing and gathering lifestyle than Cajun. Chicken and duck in gumbo and jambalaya can be replaced with pheasant, quail and grouse. Cayenne can be replaced with Ancho.
Likewise, my love for Crescent City classics has blossomed in the past decade. I've gone through rock, country, bluegrass, folk and jazz phases of my life. The scene that's developed the past century in Louisiana has influenced all of those genres and everything that's come since. It's quite simply the cradle of American music.
Much like its cooking, Louisiana's music is a rich, savory blend. European parlor music and African beats gave way to Dixieland and jazz. Field songs and gospel hymns gave birth to Delta blues. Irish-and Scottish influenced Appalachian string band music gave birth to country and bluegrass. By mid-century, rhythm and blues, rockabilly and rock & roll were added to the mix. Even contemporary influences like hip-hop, reggae, world beat and electronic have spiced things up.
This year was a rough one in the New Orleans music scene. Within a span of a few weeks, we lost Dr. John, Dave Bartholomew and Art Neville. The need to preserve the musical lessons taught by those innovators is urgent.
Fortunately, that trio and others – Louis Armstrong, Fats Domino, Professor Longhair and Allen Toussaint – passed the baton on to eager torchbearers. The Community Concert Hall presents Take Me to the River LIVE! Celebrating the Music of New Orleans at 7:30 p.m. tonight (Thurs., Oct. 10). This production starts with the Dirty Dozen Brass Band, which has taken the traditional foundation of Crescent City brass band music and second line and blended it with bebop, funk, R&B and soul. Durango is no stranger to them, as they've performed nearly a half-dozen times at such venues as the Animas City Theatre (back when it was known as The Abbey) and the Community Concert Hall. Ivan and Ian Neville are also along for the ride, as is bluesy funkmaster Walter "Wolfman" Washington and Mardi Gras Indians like Big Chief Monk Boudreaux of the Golden Eagles and Big Chief Romeo of the 9th Ward Hunters. Plenty of tickets remain, which is surprising. This very well could be the concert event of the fall in the Four Corners.
The Concert Hall also presents laughs for a cause when Skippy & the Comedy Warriors perform at 7:30 p.m. Saturday. Actor and troupe leader Marc Price, best known as Skippy from the TV series "Family Ties," has teamed up with military veterans Joe Kashnow and Bobby Henline for a fun-filled night of stand-up comedy. Comedy Warriors is part of "Healing Through Humor" as America's wounded warriors regain their enthusiasm for life through comedy while raising awareness of the difficulties facing returning veterans. They share their poignant life stories and the role comedy has played in their rehabilitation. While the subject is serious, the show is humorous and light-hearted. In addition to the 7:30 p.m. show, a pre-concert VIP dinner and meet & greet takes place from 5-7 p.m., limited to the first 28 who purchase from the VIP event will be The Concert Hall's busy week continues at 7:30 p.m. Tuesday when Skerryvore brings traditional Scottish music to town. Twice winners of Scotland's Traditional Music Live Act of the Year Award, Skerryvore creates a unique fusion of folk, traditional, rock and Americana that represents the personalities and upbringing of its eight band members.
The free Third Thursday Market in Cortez concludes with Songs from the Road Band from 4:30-7:30 p.m. tonight in Montezuma Park. I caught Songs from the Road Band this past Monday at the Wild Horse Saloon. Led by Charles Humphrey III – the former Grammy-winning bassist and IBMA Songwriter of the Year nominee from Steep Canyon Rangers – the quartet is rapidly ascending in the bluegrass and jam band scene. They're also veterans of the 2019 Durango Bluegrass Meltdown and were just announced as the first band signed to KSUT's 15th annual Pagosa Folk'n Bluegrass next June. Trust me, it's worth the drive over Mancos Hill.
Pianist Norman Krieger tickles the ivories at 3 p.m. Sunday in FLC's Roshong Recital Hall. He'll perform Beethoven's Tempest, Chopin Nocturnes and Etudes, a Brahms sonata and three Gershwin preludes. Funds will help bring future artists to FLC for the augmentation of students' education.
Elsewhere: the Pete Giuliani Trio returns to Ska Brewing at 5 p.m. tonight; Kirk James plays solo blues at Dalton Ranch from 6-8 p.m. tonight and at Digs Restaurant in Three Springs from 5-8 p.m. Saturday; Lawn Chair Kings play Mancos Brewing's fifth anniversary from 6-9 p.m. Friday; The Animas City Theatre hosts Elder Grown and Alex Blocker at 9:45 p.m. Friday; The Garage hosts some of Colorado's finest black and death metal bands at 8:30 p.m. Saturday with a trio of Denver bands (Saeva, Darconigan and Malum Mortuus) and Durango's own Vile Aesthetic.
Gonna jump overboard? Email me at chrisa@gobrainstorm.net