Hunger games, Nord & Co., and sweet & sour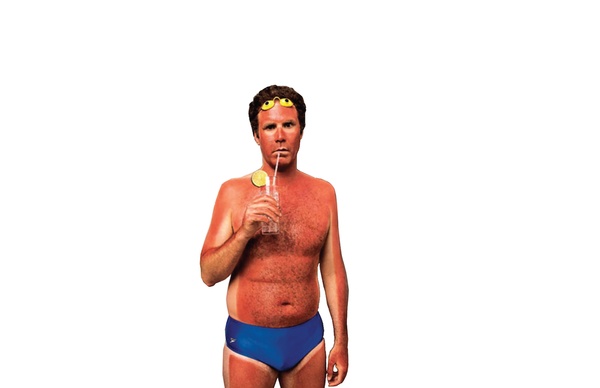 Chris Aaland - 05/17/2018
Summer unofficially arrives on Sunday, as Taste of Durango takes over Main Avenue from 11 a.m. 'til 3 p.m. For the uninitiated, Taste is a four-hour, bacchanalian affair where the whole fandamily heads to Main, plops some coin down at the front gate to buy tickets, then waits in line from one tent to another to sample grub and alcoholic concoc-
tions prepared by many of Durango's finest dining establishments. There's also live music and, often, kids'
activities to help you pass the time. If you need further justification for your shenanigans other than good old-fashioned fun, know that proceeds benefit local nonprofits.
Taste gets broken down into two halves. When gates open at 11, lines are shorter and there's more of a family-friendly feel. Once the clock hits high noon, though, make way for the drunks! By 1 p.m., it's a full-on shit show. All of Durango's craft breweries – and others, like Bottom Shelf and Breckenridge – will be on hand to pour pints, while many restaurants and bars serve up creative, signature cocktails.
It's not a cheap drunk. You'll need to purchase tickets at the check-in points. Food items range from 3 to 7 tickets, desserts are about 3 to 5 tickets, and beverages are between 4 and 8 tickets. The event's home page suggests $20 in tickets per person is enough to have a great time, which probably gets you a beer or two and a couple of food items. Note that serving sizes on food tend to be small, so maybe $30 per adult is more accurate. To bring my entire family, I usually anticipate $60-70.
Half the fun of the Taste is people watching. As a true community event, this attracts folks from all lifestyles, occupations and back-grounds. Maybe you should re-think wearing that favorite political slogan T-shirt ... no sense pissing off your neighbors. One of my Telegraph colleagues called Taste the first drunken sunburn of the year. She also noted that the worst culprits make the poorest choices in their footwear. Just imagine an armada of young women in ankle-breaking heels stumbling through the downtown business district with a cocktail in one hand and a plate of sushi in the other, and you get the picture. It's not quite the French Quarter or Miami Beach, but the freaks will certainly be on parade.
Johnny Law will also be out in force. We're fortunate to live in a community that's fairly liberal about public drinking events, but with this privilege comes responsibility. Use a designated driver, carpool, ride your bike, take the bus, but just don't drink and drive unless you want a taste of three squares down at the pokey.
Once the event ends, sit your ass down at El Rancho Tavern for a Taste Afterparty featuring Farmington Hill from 3-6 p.m. Sunday. Core members Bubba Iudice (vocals, acoustic guitar), Erik Nordstrom (Telecaster, vocals) and Kelly Rogers (lap steel) have driven the band for years, with more recent additions Moe Cooley (bass) and Ted Moore (drums) keeping time.
A sure sign of the season: Lawn Chair Kings at the Balcony from 5-9 Friday. The core quartet of the aforementioned Nord (guitar, vocals), Dan Leek (bass), Patrick Dressen (drums, mandolin) and Hap Purcell (banjo, guitar) was augmented by fiddler extraordinaire Alex Charpentier at last month's Durango Bluegrass Meltdown, and it appears he's sitting in at the Balcony gig, too.
The Stillwater Music youth bands perform at their annual Party in the Park from noon 'til 6:30 Saturday in Buckley Park. Thirteen youth bands plus youth ensembles from the Be-FRANK Foundation will showcase their talents on two stages. The free event also includes hands-on activities at booths from organizations that offer summer programs for kids. Admission is free. Give Ska Brewing credit: they don't sit on their laurels for long. The Bodo gang has launched a barrel-aged program and will tap their inaugural release, Whiskey Sour Ale, at 5 p.m. Friday. You'll need to reserve your souvenir bottle by sending Kira Quirk an email at kira@skabrewing.com, then show up on the second floor at Ska's World Headquarters Friday afternoon to pick it up. While you're there, enjoy beer and small-bite pairings featuring three of Ska's finest, including Whiskey Sour Ale. Cost is just $12.99.
Durango Brewing releases its seasonal favorite, Blueberry Wheat, at 3 p.m. Friday at their North Main tasting room. Blueberries will now be available in cans, making them a perfect addition for hiking, camping and river trips. While the Community Concert Hall's free concerts in the park are still a month away (the first is Thurs., June 14), the venerable hall has announced a couple of appealing indoor summer shows. The Wailin' Jennys, a popular, NPR-ready women's folk trio, will perform on Tues., July 24, while Western swing revivalists Asleep at the Wheel return Sun., Aug. 12.
Elsewhere: Garrett & Callie Young perform at tonight's (Thurs., May 17) Ska-B-Q starting at 5 p.m. at the World
Headquarters in Bodo Park; Agave grooves the East County from 4-6:30 Friday afternoon at the Bottom Shelf Brewery in Bayfield; the StillHouse Junkies are back at Durango Craft Spirits at 5:30 p.m. Friday; the Black Velvet duo of Larry Carver & Nina Sasaki return to Digs Restaurant in Three Springs at 5:30 p.m. Saturday; and the Blue Moon Ramblers hold court at the Diamond Belle Saloon at 7 p.m. Sunday.
The best thing I've heard this week is the latest from Lake Street Dive, "Free Yourself Up." LSD are no strangers to local music fans, having appeared at a KSUT event four years ago and at festivals in Telluride and Pagosa Springs. Loosely based in R&B, LSD's sound is one that incorporates rock, pop, disco, lounge and blues. From the radio-friendly earworm of "Good Kisser" to the sassy, '70s disco/pop feel of "Shame Shame Shame," the group has always appreciated a catchy hook. The band has grown from its classic quartet (singer Rachael Price, bassist Bridget Kearney, guitarist/trumpet player Mike Olson and drummer Mike Calabrese) to a quintet, as keyboard player Akie Bermiss joined in 2017. This allowed Olson, or "McDuck," as he's affectionately known, to focus more on his guitar playing. He incorporates some heavier, '70s arena rock licks on this record.
A hungry mob is an angry mob? Email me at chrisa@gobrainstorm.net.