City Council Candidates Forum
Local First asked, "why local?"
Olivier Bosmans: Does it really need an explanation? It helps local businesses, benefits Durango's character and identity, keeps money in our local economy, fosters a sense of community pride and connection, and reduces certain environmental impacts. I fully support Local First and everything it stands for.
Jessika Buell: Our small businesses are the heart of Durango, and in buying local, we keep our money where our heart lives. Local supports an economy of friends and neighbors, and builds a community that thrives. Small-scale, locally owned businesses create communities that are more prosperous and connected. Local businesses give back to the community, create jobs, and make Durango the place we all know and love.
Seth Furtney "We" are Durango. Twenty thousand citizens. Thousands of businesses. Hundreds of non-profits. Working together we will realize our common priorities: navigating the pandemic, developing robust business infrastructure, delivering essential workforce housing, embracing clean renewable energy. With an engaged creative community and a trillion-dollar landscape we hold an impressive hand. We will succeed by resourcing our strongest "Bang for the Buck" endeavors. We stand strong together.
Frank Lockwood: The most important reason to buy Local is its positive effect on greater economic sustainability for our community. That is, since a much larger portion of the money spent at a local business (rather than at a chain or online store) stays in the community, buying local produces the multiplier effect, which in turn contributes to the high quality of life we so enjoy in our small town.
Lisa McCorry: Durango attracts intelligent, creative and innovative people including our local college graduates. We need to focus on ways to keep people here so they can contribute to the local economy and community. How are we using a lens of inclusion and anti-racism to ensure multigenerational, multicultural and multiracial community development? Supporting businesses and growing good jobs right here in our community while being forward thinking about environmental stewardship is vital.
Harrison Wendt: "Local; belonging or relating to a particular area or neighborhood." Who belongs here most is not tourism or even small businesses. We can't have those without our working and middle class. Local is the backbone and the people in the trenches everyday. The ones who get your coffee and serve your tables. Local is the community that is the foundation of Durango. The rest is just a plus.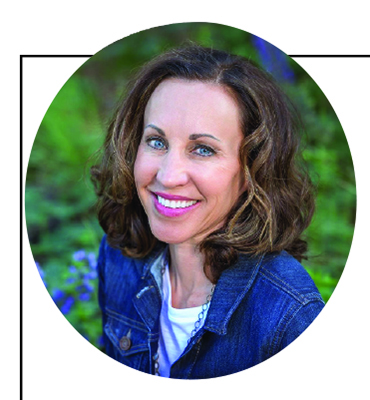 Melissa Youssef: To me, being a 'local' means locally working, playing and serving. It means supporting Durango businesses, arts, culture, education and the wellbeing of my Durango friends and neighbors. Being local means protecting the spectacular natural resources and unique character that define our community. 'Local' means we're part of something bigger than ourselves. We belong here. Being local motivates us to strive for the greater good of the community we share.