Five Star Review
LOCAL FIRST REVIEWS LOCAL BUSINESSES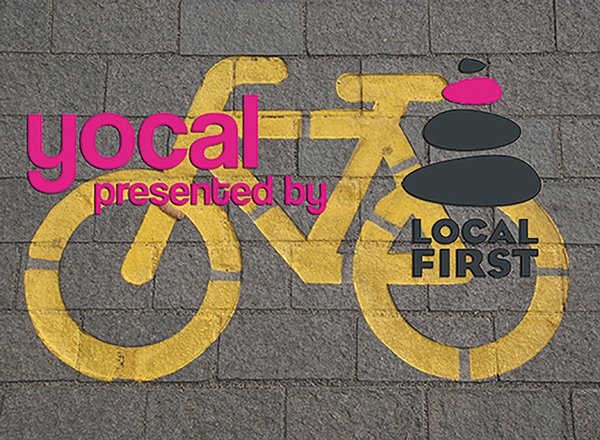 Salt 360 float studio
Commitment has always been an issue for me so when my friend coerced me into committing to ride the Iron Horse Bicycle Classic, there was definitely a moment of panic. But the only thing that is greater than my fear of commitment is my love for my friend, so I dug out my lycra, got up off the couch and started to train.
Training off the couch works really well for me because it doesn't take much commitment, but it's really terrible for my body. Everything hurt: my legs, head, shoulders, knees, and toes. Truly, I don't think I'd felt so much pain in my life. I needed to do something and do it fast.
The last thing I would have guessed to save me was not to hurry up and find a fast fix but to slow down, take 90 minutes out of my day to let my body float. salt 360 float studio was literally the best commitment I ever made, and it wasn't even that much of a commitment.
I hobbled to my appointment and into the relaxing studio. The friendly staff eased any anxiety that I might have had about my new experience and explained to me how the unique process worked; how taking away all outside stimulants can help me to not only turn off my mind but also completely allow my muscles and bones to relax, something that can't be done in any other environment. The pool itself was a little intimidating because let's face it, it's pitch black, but once I stepped into the 95-degree water, I realized it was only 12 inches deep, and it was easy to move around, orient myself, or open the door if I needed to.
It felt so amazing to be in a clean space where I could totally let go of any distractions; any awareness of outside life was gone and I fell into a deep meditative state. The 90 minutes flew by and when it was over, my previously tense muscles and my aching bones were gone and on top of that, I wasn't feeling anxious about the Iron Horse race anymore.
I later learned from the staff that studies have shown that the combination of reduced sensory and gravity along with the magnesium-rich Epsom salt creates a unique environment that promote stress relief, pain relief, prevents sports injuries and improves healing ability. On top of that, it also opens up your mind for creative space, helps your ability to focus, reduces fatigue, improves sleep, and the immune system. So, it's basically like taking a sustained miracle bath, which is exactly what I needed for both my aching body, but also my commitment issues.
I'll definitely be going back post-Iron Horse race when I'll inevitably be stiff as a board and in need of a miracle.
Pine Needle Dry Goods
The other day I put my car keys in the refrigerator and then spent all morning retracing my steps back to the grocery store to try to find them, so it wasn't a total surprise when I left an entire bag full of necessities for a weekend river trip to Durango at home.
My family and I go to the Four Corners every year to get outside, explore the area, and go on a grand adventure. With this winter and spring being the way it has been, we were really trying to be up for anything: backpacking, skiing, rafting, biking. It was all on the agenda because that's the beautiful thing about Southwest Colorado; if you can, sometimes you just have to do it all.
But not when you left all your clothes at home, and I mean pretty much everything.
So, I asked a few locals where the best place is to go for good replacement jackets and clothing for any occasion and their answers across the board were Pine Needle Dry Goods. Apparently this downtown shop not only distributes the biggest selection of Patagonia products in the area, but they also focus on bigger issues such as the environment and giving back to the Durango community.
This was a huge seller for us, so we went into the conveniently located shop and were greeted by friendly staff and shop dog, Tilly, too. The woman who helped us out was very friendly and knowledgeable about each and every one of the products including all the locally made earrings, wallets, and other gift items that were perfect for our friends back home. We were able to easily pick out everything we needed for our weekend trip including swimsuits for the whole family, jackets, sweaters, and another Patagonia suitcase to put it all in. Truly, the only hard part was not buying everything I wanted, but knew I didn't need, because knowing me, I would have just put whatever trail running accessory, or yoga pants that I had to have into our camping cooler and left it all there in Durango. If anyone finds a missing pair of sunglasses, please find me.