How to Mercury Retrograde like a Local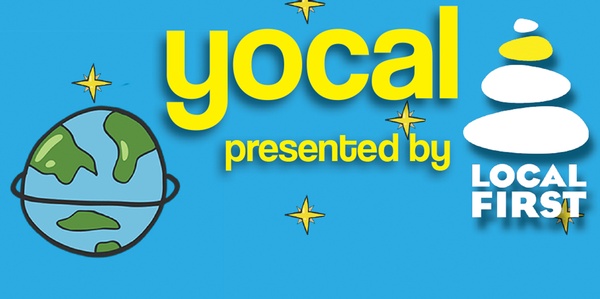 JENNAYE DERGE - 08/08/2019
I can't remember when I first heard about the ill-omened astrological phenomenon "Mercury retrograde," but when I did, I'm sure I reacted like a lot of people—i.e., that's a bunch of hooey poppycock wizardry! Planets can't move backward let alone discombobulate my life so hellishly! And then I probably dropped my cell phone in the toilet and got in a fight with my boyfriend
Mercury retrograde is known as a time period when our planet, Mercury appears to be moving backwards (it's just a rotational illusion; it doesn't actually move backward) and our lives, in turn, totally and utterly, fall apart.
The retrograde lasts for three weeks and happens three to four times a year. It's a time when electronics and communication go haywire, you're late to everything, deals and contracts fall through, someone from your past sneaks up, tensions run high and the only safe thing to do is to hide in a dark corner and do nothing and talk to no one.
Our most recent tri-annual doom weeks began a month ago on July 7 and it was on that day that I was talking to my neighbors about their parents' flight that kept getting delayed. I can't remember who said it first, but we all muttered the words "Mercury" and "retrograde" at a relatively similar time. We all denied that we truly believe in it but then my neighbors left to go pick up their parents from the airport and didn't return for another two and a half hours because their luggage had been put on the wrong airplane. And that, my friends...that...is Mercury retrograde.
For the next three weeks, between the five of us neighbors, we experienced a destroyed drone, a bike ripped off the car by a too-low drive-thru, the loss of a job, and a lost cat. We mumbled and texted each other our damnations against Mercury, and I brushed it off for the most part until I almost missed my flight in Missoula, Montana because the airport's electronic check-in system was down and then I ran into an estranged friend while dashing to my gate.
You can call it an excuse, you can call it a scapegoat, it doesn't matter to me. All that matters is that it's over. As of last week, on July 31st there is no more reason for me to run into any of my ex's (1 ran into two of them during the retrograde), to say something stupid to anyone (JK, that's always on the table), or to safeguard my phone, camera, or computer like they're my children.
We can all start making plans, signing contracts and traveling again, but if you miss your airplane flight because you dropped your phone in your ex's toilet--well, you can't blame it on Mercury anymore--you just have terrible luck.
HOW TO MERCURY RETROGRADE LIKE A LOCAL
Got stuck in traffic? Ran into your ex? Got in a fight? Mercury is in retrograde. Center yourself:
Sage Mountain Health, Dr. Melaney Sreenan;Spirit Unlimited, Sante Alternative Therapy
Are you sure you want to buy that brand-new, extreme mega indoor golf set? Mercury is in retrograde. Triple-check your finances first:
Ascent Accounting & Consulting LLC, To The Penny, FredrickZink & Associates PC, Tafoya Barrett and Associates PC, Priority Financial Partners
Dropped your phone in the toilet and then on the street and then in the river? Mercury is in retrograde. Keep your repair person on speed dial (on someone else's phone):
The Mac Ranch, Tech-Nichol, Durango Bad Apples
Car is making funny noises? Mercury is in retrograde. Get it checked out or take alternative transportation:
Road Runner Transit, Buck Horn Limousine, Mountain Auto Care, Durango Car Care Inc., Roll Door-To-Door EBike Rental
Need to sign an important document or contract? Mercury is in retrograde. Check with your lawyer first:
Kirkpatrick Law Office, Golman, Robbins, Nicholson & Mack P.C., Durango Insurance Professionals INC
Can't seem to communicate with anyone or function as a normal human being? Mercury is in retrograde. Do something that doesn't involve talking to anyone: Read a book from Durango Public Library, make something by hand with Stitch, play a (non-electric) instrument with Stillwater Music, "fetch" with a dog with a toy from Pet Haus, sip tea from Old Barrel Tea Company
Tried it all and your life is still falling apart? Mercury is in retrograde. Spend the next three weeks in a dark room where no one can talk to you, and nothing can reach you:Salt 360