Step by step
Colorado explores public health insurance option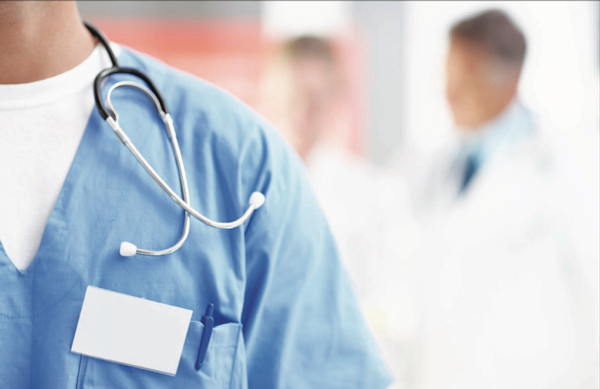 Tracy Chamberlin - 08/08/2019
Over the past several years, Colorado's elected leaders have tried to tackle the rising cost of healthcare.
In 2016, there was the bid to create ColoradoCare – a state-run, single-payer system that ultimately failed at the ballot box. This year, legislators passed a bill to create a reinsurance program to supplement high-cost insurance claims and lower premiums. The latest effort is a public health insurance plan.
Commonly called the "public option," this type of plan is a lot like other insurance plans. The difference is the public option is one run by the government instead of a private company.
Guinn Unger, who's worked on healthcare issues in Southwest Colorado for years as co-chair of Indivisible Durango's Healthcare & Senior Issues committee and as the regional coordinator for the ColoradoCare Amendment 69 campaign in 2016, explained the reason public insurance options are typically more affordable than private coverage is because the government isn't out to make a profit.
With the profit margin eliminated, it's immediately less expensive. Government-run programs – whether it's a public insurance option or single-payer system – can then focus on efficiency and innovation to cut additional costs.
According to Unger, some studies have shown that under public option plans, insurance costs could be lowered by as much as 8 percent.
"Although that's not insignificant, it's not a huge amount," he added. "There's still people who can't afford it."
To find exactly how much it might lower costs for Colorado residents, the state legislature passed HB-1004, also called the Proposal for Affordable Health Coverage Option.
The idea behind the law is to get the details of creating a state-run health insurance option – including who it would cover, how much it would cost the state, who would run it and how to get it all started.
The Division of Insurance is the group tasked with getting all the information together. Currently, two of its top administrators – Kim Bimestefer, executive director for Health Care Policy and Financing, and Mike Conway, insurance commissioner for the DOI – are traveling the state to find out exactly what Coloradans would want from such a program.
So far, they've made pit stops in Boulder, Denver, Greeley and Keystone. Over the next several weeks, they'll continue the trek with meetings in Pueblo, Alamosa, Grand Junction, Glenwood Springs and one scheduled for Durango on Aug. 27.
The goals laid out in the legislation are to figure out how to create a public option in Colorado that is affordable, innovative, stable, competitive, addresses sured, and takes advantage of existing infrastructure.
According to Vincent Plymell, assistant commissioner for the Division of Insurance, they won't tackle the finer details until the public outreach efforts are complete.
The schedule is to gather public comment through the end of August and release a draft report by Sept. 30. They've allotted just two weeksfor comment on the draft, then the final report heads to the state General Assembly on Nov. 15.
From there, anything's possible.
Elected leaders could use the information in the report to actually implement a public option during the 2020 legislative session. They could use it to create another fact-finding mission, take another stab at a state-run single-payer system, or even table these ideas altogether.
The bill only requires the Division of Insurance to gather the information and present the report. It's up to elected leaders to make the next move – but, no matter what happens in the end, not everyone is convinced a public option is the answer.
Even those who support a government-run system – including Unger – wonder if it's a step in the right direction, or just another distraction.
"I see a public option as a potential interim step," he explained. "But, it's not an ultimate solution."
Unger admits a public health insurance option could take the financial pressure off some residents, but it's not going to solve the problem. In fact, he said, it could waste time that could otherwise be spent on real solutions.
He believes a single-payer system is the right path.
Currently he's working with Healthcare Durango, a group of locals interested in reforming the healthcare system, to share what he's learned over the years. His next lecture will be "Medicare for All: Myths and Misconceptions," held on Aug. 31 from 3-5 p.m. at the Durango Public Library.
According to his research, Unger said, 23 million Americans are still without health insurance today and another 40 million are underinsured, meaning they have high deductibles or gaps in coverage.
In spite of this, the United States spends almost twice what other developed countries spend per person on healthcare. Unger said this isn't because those countries have better care, it's only because patients are charged twice as much.
With a government-run, single-payer system, however, profits would not be the endgame.
Unger, who also ran for the Colorado Senate in 2018, admits he likely would have voted for HB-1004 if he'd been serving in the state legislature.
Getting real numbers would be beneficial and considering the options is worth it, he said. With all the statistics, costs and information likely to be gathered, it could provide some convincing data.
"I think looking at options is a great thing," he added. "It might be a little step in the right direction, but it doesn't really solve the problem."
---
Just the Facts
What: Durango Stakeholder Meeting for public option proposal
When: Tues., Aug. 27, 9:30-11:30 a.m.
Where: La Plata County Fairgrounds, Extension Building
For more info.: www.colorado.gov/pacific/dora/pro posal-state-option-health-care-coverage