Three vying for City Council seats
Missy Votel - 01/24/2019
The women's wave is not something unique to just state and national politics. Three local women have ante-ed up for two available spots on Durango's City Council this spring. The election, which takes place April 2, will fill the seats on the five-person council vacated by Sweetie Marbury and Dick White, who are term-limited.
The candidates, who announced last week, include:
Kim Baxter
A 10-year resident, Baxter has a background in small business and finance with several medium-sized corporations.
Since moving here in 2009, she has served on several City boards and commissions, including the Natural Lands Preservation Board, the Multi-Modal Board and the Planning Commission, of which she is the chairwoman. She has also been involved on the county level, working on the Comprehensive Plan and Land Use Development Code committees, among others.
She is running on the goals of promoting a diverse, multi-generational community as well as affordable housing and good-paying jobs. She said good dialogue, transparency and accountability are the hallmarks of an effective organization.
"This is a place where young families, seniors and college students can all feel a real sense of home," she said. "I feel very fortunate to live here, and I want to focus my community involvement on ensuring Durango moves forward as just that – a place for all."
In addition to being involved in City activities, Baxter has volunteered with the Adaptive Sports Association, Regional Science Fair and Destination Imagination. She and her husband, John, enjoy spending time in the outdoors.
Barbara Noseworthy
A semi-retired strategic consultant, Noseworthy moved to Durango in 2015 with her husband, Jim Cunningham. Although the relative newcomer on the ticket, Noseworthy has lived in rural communities across the West for the last 20-plus years.
Priority issues for her include addressing the City's budget shortfall, economic diversity, affordable housing, homelessness and preparing for a changing climate, especially as it relates to fire mitigation, air and water.
Her 30-year career includes administration positions with various colleges and universities as well as the Bill & Melinda Gates Foundation, the World Food Program and various nonprofits. She has also worked with international organizations in the areas of sustainability, infrastructure, resource mobilization and job creation – all challenges Durango currently faces, she said. "My professional experience and personal qualities can serve this town, especially as we deal with difficult fiscal constraints, pressing infrastructure needs and other challenges."
Noseworthy serves on the boards for the Durango Independent Film Fest, Durango Playfest and Public Arts Commission and is a member of the Durango Arts and Cultural Working Group.
"My experience bringing together stakeholders in numerous rural agricultural communities to design and carry out sustainable development will be useful as we work to bring stakeholders together here in Durango," she said.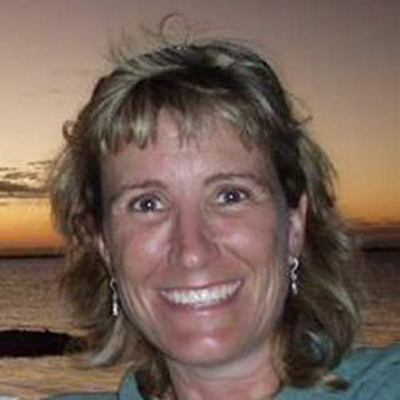 Corey Sue Hutchinson
Longtime business owner and local resident Hutchinson is running for council and hopes to bring a broader and fresh perspective to the board and to take a "no-nonsense" approach to the city budget. A 30-year resident, Hutchinson moved here in 1989 to work with the Forest Service as a fisheries biologist before striking out to start her own aquatic rehabilitation and landscape design business, Aqua-Hab Inc.
Hutchinson said she would like to focus on the city's role and responsibilities on a variety of topics, from homelessness to the budget.
Through her work, Hutchinson said she has had the op-
portunity to meet many people from a variety of socioeconomic backgrounds and gained important learning and listening skills. She has also dealt with a range of public entities that have given her insight into how government works.
City Council elections take place the first Tuesday of April in odd-numbered years. Candidates are elected at-large, meaning they are elected by all registered city voters. Terms are staggered, with two members elected this spring and three elected the next election year, 2021. The top vote-getting candidate (or candidates) serve four-year terms.