Tweaking the recipe
State lawmakers propose new funding formula to help low-income schools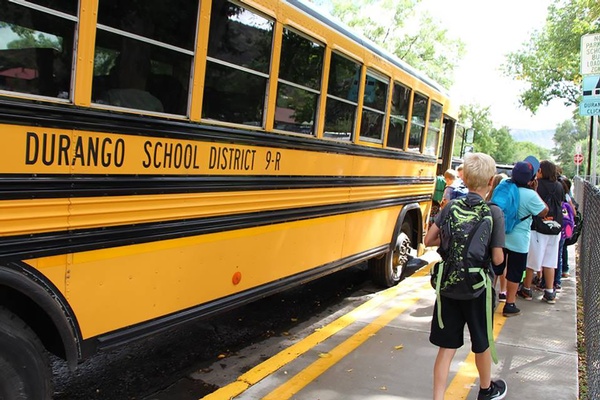 Taylor Allen Colorado Pubic Radio - 12/19/2019
The state school finance committee met Monday to discuss a draft bill that aims to reduce inequities in school funding across Colorado.
The state currently uses a 25-year-old formula to calculate how much money to give to its 178 districts, based in part on size, cost of living and number of at-risk students.
In 2019-20, Colorado paid anywhere from $7,600 per pupil in the Branson School District in southern Colorado to about $18,000 per pupil in the Pawnee School District, near the Wyoming border. Durango School District 9-R is projecting $8,335 in per pupil funding for school year 2019-20. With additional mill levy overrides and other revenues, district 9-R on average spends around $12,259 per pupil.
Critics of the existing formula say it leaves schools, especially those with low-income students, without the resources they need. Currently, more than $1 billion – about 15 percent of the formula – goes to the a cost-of-living factor. However, because wealthy communities often have a high cost of living, this sends more money to affluent districts, which in some cases pay a smaller share of school costs than do poorer districts.
To address inequity, the bill would:
• Decrease emphasis on district size and instead factor additional funding for small or sparely populated areas. Funding based on size would only be calculated for districts with fewer than 5,000 students (such as 9-R).
• Increase money for students who qualifies for free-or reduced-price lunch, not just free lunch, as well as students with disabilities and English language learners.
• Decrease emphasis on cost of living. Only districts that are the most expensive would get additional funding. (In 2018, Durango ranked 10th highest in cost of living among the state's 178 districts.)
• Create a stipend that would give extra funds for each student in Colorado.
• Lift requirement that districts must have at least 50 students to receive funding. It's unclear how much these changes would cost. The committee plans to meet Jan. 6 with information on the price tag of implementing the new formula.
One item in the bill would reduce total program funding for all districts. Even with that potential decrease, a district's funding for English language learning or special education would not be affected.
For the 2021-22 and 2022-23 budget years, a school district's funding will be calculated under both the new and old formulas. In the 2021-22 school year, if the district's total funding falls short compared to the old formula, the district will get funding equal to the difference.
Then, in the 2022-23 school year, districts would get half the difference between calculations of the new and old formula. It won't be until the 2023-34 school year that the new formula will be the only one used. The Legislature is also considering a separate bill that would push districts to adopt uniform property tax rates. Right now, due to the complicated interaction of state law, some districts pay most of their school costs from property taxes, while others get a large share of funding from the state. On top of that, some districts, such as Durango 9-R, have passed special property taxes to supplement what the state allocates.
If a uniform property tax was adopted, it could eventually free up hundreds of millions of dollars in state money for K-12. However, a similar proposal last year was pulled by its chief sponsor, who feared it would hurt the districts he represents.
Missy Votel contributed to this story, which was edited for length. To read it in its entirety, go to www.cpr.org