Ask Rachel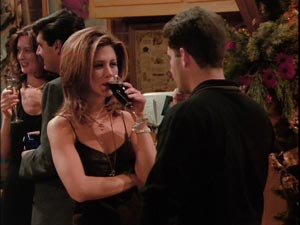 Dear Rachel,
In this age of data collection, what is the real cost of a rewards program? I know that my personal information must be worth more than the 32 cents I'm saving on La Croix at City Market. But is it my own personal self that's worth more to City Market? Or am I just a demographic – oh hey, we didn't expect the La Croix dude to also buy Oreos. I can't decide if I'd rather be anonymous, or if I can derive self-worth from being valuable to corporations the world over.
– Valued Member
Dear Cardholder,
I was just talking to a friend about how philosophy may be dead. I mean, I'm sure every generation thinks that philosophy is dead; that's how we annoy our elders. But seriously, what thought has yet to be thought? And then I read your letter. You have determined a new benchmark for self-identity and self-worth. For what are we, in the scheme of existence, but data points? Keep on confounding them, you Oreo-scarfing champ.
– Swipe or insert card, Rachel
Dear Rachel,
I'm afraid my dog might be smarter than me. That fact doesn't actually bother me, except when I can't seem to outsmart her when I need to. For instance, she can figure out I'm about to leave the house about 30 minutes before I think I'm showing signs of it. I let her out to pee, and she refuses to come in. Not even another dog made entirely of Zuke's treats would convince her to so much as look at the front door. And I can't get her in by her collar; she's too fast. How can I train myself to be smarter?
– I'maGoodGirl,YesIAm
Dear Mensa Candidate,
'Tis true, nothing makes you feel dumber than being unable to convince a dog to listen to you. I mean, a strange dog, or a frightened one? Sure. But your own. damn. dog won't listen to you. I think it's time you resign yourself to the cold, hard truth: you're better off as a cat person.
– Meeeow, Rachel
Dear Rachel,
I just found out that dandelion tea is a thing. I know it's not a new thing, but now I'm wondering what other weeds get steeped in hot water and sold to the no-caf-free-trade yuppies of the world. Relaxing Goathead? Herbal Thistle Remedy? Another Goddamn Elm Tree Brew? Seriously, I'm pretty open to different diets, but this is taking the "anything is edible" alternative food craze too far, don't you think? Or am I just a tea square?
– Steeped in Befuddlement
Dear Teabagged,
I can't really get too baffled over dandelion tea when I'm still trying to figure out why we're creating new Oreo flavors that don't belong in Oreos. Seriously, it's not just hot chicken wing-flavored Oreos, but wasabi ones too. It's enough to make me want to go outside to pee and never, ever come back.
– Add milk to taste, Rachel