Ask Rachel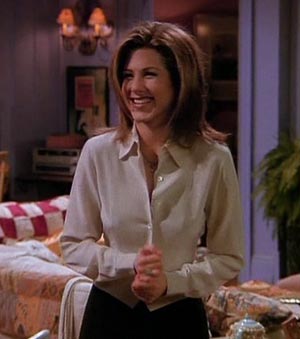 Dear Rachel,
I celebrated when my kids graduated high school, because I knew I'd never again have to attend school functions and pretend to be inter- ested in what they (and everyone else's kids) were doing. Plays, art shows, band concerts, baseball games, you name it. Well, I screwed up as a parent, because my adult kids are still put- ting on functions, and they're still inviting me to come. And they're still doing plays, art shows, band concerts, and (at least there's beer) softball games. How can I respond "no" to RSVPs with- out alienating my kids?
– Antisocial Calendar
Dear Respectfully Declining,
You need to create a life of your own. Take up activities that fill your evenings and commit you to other human beings so you can honestly tell your kids, "Sweetie, I'd love to be there to support you, but I'm booked with at-risk youth for all 17 evenings of your one-woman show." Or just get a dog who can't be left alone for more than an hour at a time. Or, you can lie.
– Sorry, suckers, Rachel
Dear Rachel,
I'm about to do the most adulting thing I've ever done: buy shoes that are made of leather. So far, everything I've purchase for myself are sneakers or flip flops or, for a while, an ill-fated pair of barefoot running shoes. You know, footwear you don't have to care for. I'm kind of wondering if I'm insane to wear leather here during the winter. And seriously, leather soles? Is that even street legal? Help!
– Pedestrian Fashion
Dear Footloose,
Think of leather soles this way: cowboys wore leather soles and only leather soles for hundreds, maybe dozens, of years. But then civilization happened, and now the only cowboys anybody knows are Willie Nelson and those Dallas ones with the cheerleaders. That said, cows stand outside all winter long, and if they don't freeze to death, their coats still look good come springtime. So try eating grass, and see what that does for your footwear.
– Wipe your feet, Rachel
Dear Rachel,
I'm learning to play the airline-mile game. Get free flights for stuff I'm buying anyway! Buy more miles for less than the cost of the plane ticket! This game is so addicting. The problem is, I don't actually travel anywhere. I just feel like Scrooge counting golden coins, ex- cept my vice is these ethereal "miles" that don't actually translate to anything real and that I'll never use. But my god am I rich in miles! Isn't there some good I can do with my manic wealth?
– Mile-ionair
Dear Daddy Milebucks,
I believe most airlines have programs where you can donate your miles to charity. Winter is upon us, and goodness knows there are plenty of people struggling with no miles of their own to keep them warm at night. But I might recommend that you gift them to Antisocial Calendar up there. You could get parents like that out of town every time they need an excuse to bail on their grownup kids.
– The friendly skies, Rachel