Ask Rachel
Email Rachel at telegraph@durangotelegraph.com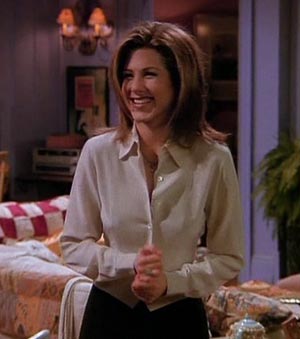 Dear Rachel,
Alright. Here's the obligatory question about the government shutdown: Why can't we just shut the whole thing down? It makes so little sense why we just shut down part of the government. If there's no money for park rangers and air traffic controllers, then there's no money for Homeland Security or the presidential cheeseburger fetcher either. All or nothing, I say. And all shut down sounds better than all up-and-running at this point.
- Anne Arky
Dear Fur Load,
Hell yeah! Shut it all down! Just think what Patrick Henry would have to say about this wishy-washiness. "Give me liberty, or give me a semi-functioning bureaucratic system that actually encouraged its furloughed employees to barter for their rent!" Boy, that would make a really lengthy tattoo. And I'm not even sure that tea partiers can even remember so many words at once. Maybe we'd be better off with "Don't tread on me until you stop dicking me over."
–Yay, Rachel
Dear Rachel,
So I still have (and use) an answering machine. Not voicemail. The actual box with an actual cassette tape inside that I rewind when I get home to listen to actual messages from actual telemarketers. I got a call back from customer service the other day, and the woman was audibly distressed that she had to wait for an actual mechanical beep to leave me her message. So I'm old-fashioned. Is that such a crime? I think I'm noble to keep our traditions alive!
– Analog Lifestyle
Dear Tape Decked,
But ... but ... but how do you hook your smartphone up to this box? I can't even plug headphones into my newest phone anymore. And then what? Do you carry this box around with you, hooked to your belt like my grandpa wears his flip phone? Also, can you still ignore calls and send people to your answering machine? Or are you forced to listen to all 30 seconds of phone ringing before your boom box beeps? I'm so confused.
– After the tone, Rachel
Dear Rachel,
My neighbors are the junkiest people on the planet. And it's sitting right up against my property line. The unfenced portion, mind you. (You don't even want to see the fenced portion.) You name it, it's in this pile. And I'm sure it includes rats and black widows and bobcats. This snow seems like the perfect opportunity to make some things just... disappear. Is that unethical, because the crap is not mine? Or am doing these hoarders (and let's be honest, myself) a favor?
– Junk Junkied
Dear Scrap Heaped,
You don't *ask* about making things disappear. You just *do* it. Now there's a paper trail – thousands of paper trails, distributed in and around Durango and the surrounding areas. Do you think mobsters *ask* about disappearing troublemakers? Do you think the government *asks* about disappearing democracy? No! They just do it. They're like the Nike of making problems go away. So you just screwed yourself, big time. Enjoy the pile of junk until this trail goes cold.
– Hasta la vista, baby, Rachel