Ask Rachel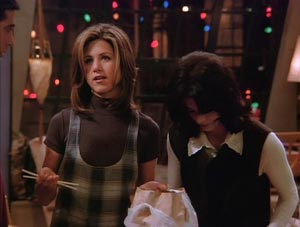 Dear Rachel,
Ugh. It's Snowdown time. I swear I'm the only person in Durango not willing to shank her own mother for Follies tickets. I just don't understand all the hype. So there's a theme, and there's a ridiculous slate of meaningless contests, and some cars drive really slowly down Main Avenue for a couple hours. Meanwhile, the roads out of town are barren, and that's where I'll be. Unless you can reveal to me whatever it is I'm missing?
– Snowdown and Out
Dear Party Pooper,
Speak for yourself. I'm glad other people are getting their cabin fever out of their systems – only you know what? It's not like this town goes the rest of the year without drinking to excess and dressing up in themed costumes. And no one is cooped up anyway. Everyone is out skiing every chance they get. Cabin fever schmabin fever. Looks like Snowdown is really just a big con game after all. I'm joining you on the sidelines.
– Too cool for Snowdown, Rachel
Dear Rachel,
I'm thinking of starting a beehive this spring. It seems like fun. Especially since honey is so freaking expensive, and I put it in just about everything from coffee to bread. Sure, I scream & run when one bee gets anywhere near my front door. But somehow, having hundreds of bees feels less intimidating than one rogue bee. Do you have any experience with beekeeping? Any advice?
– Bee Student
Dear Average Grade,
It's funny. You write a little advice column in the paper, and people think you know the most eclectic and esoteric crap. The only bee I ever kept was a dead one in a film canister (remember those, kids?) that I took to school for show and tell. You know what? It's fur was so soft, and its dead and lifeless eyes so sweet, that I no longer try to smash bees with rolled-up Telegraphs. So, you know, maybe start off with a less animated hive.
– Your honey, Rachel
Dear Rachel,
All the time, I see memes online that talk about "do what makes you happy" and "pursu- ing your passions" and "not living for the week- end or for a paycheck." I'm all for living life like that. Yet I cannot evade the inescapable reality of, you know, needing to pay for groceries and health care and clothing and such. Are these mo- tivational memes just the ultimate in privilege? Or is there really a way to live like that?
– Living a Dream
Dear Dreaming a Life,
Geez, way to bring down the mood around here. Of course there's no way for us non-elitist non-rich folks to escape the need for a regular paycheck not without up- ending the entire capitalist system upon which the West- ern economy and society have deluded themselves. But instead of living for the weekend, why not set your sights bigger? You could live all year for Snowdown, like some other folks in this place.
– By the bootstraps, Rachel