Ask Rachel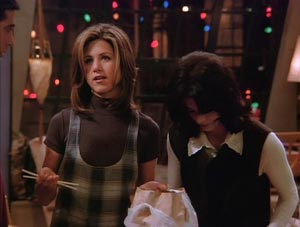 Dear Rachel,
Everyone's Irish on St. Patrick's Day, so they say. Everyone but me, that is, because I completely missed turning my beer green this year. I am not sure how that happened. I walked my kid, enjoyed a quiet day on the River Trail, even ate some ice cream. No one wished me a top o' the morning or puked on my shoes, so my recessed Irish gene wasn't triggered. Am I officially nothing more than a lame dad now?
– Kick Me, I'm Oblivious
Dear Paddy Caked,
Yes, you are a lame dad. I'm actually going to argue that that's an improvement over whatever you were before, though. Really, why do we think that turning beer green is in any way cool? The Irish have a rich, complex culture that we have boiled down to green top hats and four-leaf clovers as a way to marginalize and belittle an immigrant community for centuries now. There's so much more there. Like, for example, green potatoes.
– Sla?inte, Rachel
Dear Rachel,
I had three appointments scheduled for the day last week when winter returned. Two of them cancelled on me due to weather. I'm sorry, but we didn't get multiple feet of snow, nor biblical flooding, nor a "Seinfeld" reunion, all of which are the only valid reasons to stay home. People around here ought to be prepared for a little snow. Right? Or am I confusing wimpy Coloradans with hardier Montanans?
– Snowed
Dear Snow Snob,
I was on the roads that day you mentioned. It took me more than two hours to get from Durango to Pagosa. I passed one gnarly looking wreck along the way. And then, I had a big ol' compensating-for-something truck whip by me in a non-passing lane at 70 miles an hour. I'm guessing that was you, and I hope you caught my happy salute out the window.
– Flipping the bird, Rachel
Dear Rachel,
When my dad comes to stay, I unfurl the futon for him. It's a big step up from the air mattress he used to bring. And he says it's comfortable. My friends found this out, though, and are aghast. They all either give their parents their own beds when they come to visit, or else they never invite their parents at all. Am I really supposed to offer my own pillow top to the old man? Or won't the futon keep him young and spry?
– Loving Child
Dear Fruit of His Loins,
The board in "room and board" is supposed to refer to the food you feed your guests, not the plank you make them sleep on. Now that I think about it, though, "board" doesn't sound appetizing at all. Here, sleep on a futon and eat a 2x4! Nothing says "thanks for siring me into this cruel and meaningless existence" like offering up a pallet to sleep on. Unless he was drunk on Guinness. Then he could sleep in the alley and not know the difference.
– Good for you, Rachel