Ask Rachel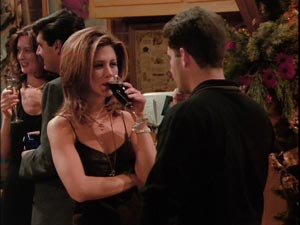 Dear Rachel,
Apparently "pot weddings" are all the rage now. My fiance? thinks instead of an open bar at our upcoming nuptials, we should do the "Colorado" thing, and offer a weed bar. I think this is a disastrous idea and would rather not spend MY day talking down paranoid and tweaking elder family relatives who had one too many bites of the weed wedding cake. But he thinks it will make the whole day a lot more relaxing, fun and memorable. How do I convince him that getting Aunt Betty high is going to be more trouble than it's worth?
– Here Comes the Ganj
Dear Buzzkill,
Let's conduct a little experiment. Have your fiance? tell his family that the wedding cake has marijuana in it – they'll be the control group. But don't tell your family – they'll be the test group. Then we can finally find out what happens when you get a whole lot of unsuspecting people high at the same time! #Sorrynotsorry, but I basically think getting Aunt Betty high will be the awesomest day ever and worth every bit of trouble. Especially because you can exeunt to the honeymoon suite before the tweaking sets in. And hey, save a girl some slices, alright?
– All fat and wide, Rachel
Dear Rachel,
Why does cell coverage suck so much in the rural parts of La Plata
County? I recently switched from Verizon to AT&T and the problem only got worse. Is it because of my frequent web searches for Milana Vayntrub, the Uzbek hottie who plays "Lily" on the AT&T TV ads? Some of her web photos would make a sailor blush!
– Sincerely, Harry Palmer, Oxford
Dear Mr. Bater,
I ought to berate you for objectifying a woman. Milana is a person, you know. A person with an inspiring life story – fleeing religious persecution at age 3, graduating college, using her celebrity to draw attention to the European migrant crisis, and of course playing such heart-wrenching roles as Subway Rat Woman in the new Ghostbusters. But then I did my own image search and ... I'm right there with you, bub. Pictures of Lily made my life so wonderful. Now my nights ain't quite so lonely.
– Together in my dreams, Rachel
Dear Rachel,
I'm graduating from FLC this weekend. I did enough to fool my professors for six years, and now I'm panicked. I have no idea how to cope with the real world! I'm really good at BSing at the last minute – can you give me a crash course in surviving adulthood?
– Cheers, Procrastinator
Dear Eleventh Hour,
I don't care what anyone says: adult-hood is the same as college. It's all about faking it til you make it, and building strong relationships. So I highly suggest hosting a graduation party. Invite all kinds of people who work in fields that interest you. Serve them marijuana-laden hors d'oeuvres, and convince them you'd be, like, the coolest employee evah.
– Born retired, Rachel