Ask Rachel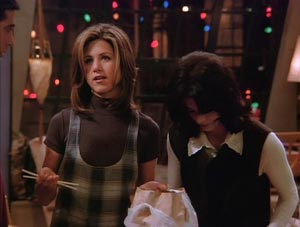 Dear Rachel,
Regarding last week's "Ask Rachel" column, it's about time we acknowledged the service being provided to the public by virtue of having a "National ——— Day" for everything! How else could we learn about the best hot dogs, shoelaces, squirrels, bicycle chains, goofy people and goldfish without a day to celebrate them? If it were up to me I'd have a day celebrating National ——— Day every year! (Oh, but those other people who wrote you about "old, white and crusty", it sounds to me like he, she or them missed their early morning cup of prune juice that day. Hmmm, a National Prune Juice Day? Maybe we could start one if there isn't one already.)
- Old, White, Not Crusty
Dear Joe Biden,
Your letter supplants the original one I got for "National _____ Day" because, quite frankly, yours is longer. It also taught me to view the plague of National Days as an educational boon. Interesting topics like yours sure beat boring days like National Siblings Day, which would be a whole lot more fun if it were full of sibling reveals, where grown people discover that their bosses, bus drivers and spouses are actually related by blood. National (insert mundane thing here) Days are getting gratuitous and obscene, and adding "National" to them does not make them any more official.
Also, thank you (and everyone else who wrote) for your comments about last week's letter and response. You've proven to me that most people really are decent. Good things happen when you keep up with your prune juice.
– Cheers, Rachel
Dear Rachel,
Spring Cleanup has got to be the greatest nuisance in Durango since tubers started peeing on the river banks. For a month, every curb looks like the dump vomited back up what it couldn't stomach. Our beautiful town looks like the setting for a post-apocalyptic reality show, where Marie Kondo meets Duck Dynasty. (Everywhere but the "important" streets, that is.) Can you propose a better, more scenic way for locals to clean out their junk?
– Junkyard Dog
Dear Leroy Brown,
I have a dear friend who lives in a wheelchair. As soon as the ice melts, abandoned couches and remnants of old appliances clog the sidewalks, and half the sidewalks in town continue to be impassable for her. Forget aesthetics, that alone is reason enough for a better way. As for that better way? Get rid of Spring Cleanup altogether. Yup. Let's all go back to what our parents and their parents had to do before the nanny state started bulldozing up the scraps of our lives for us: sneak your surplus garbage into your neighbor's bin after dark, bag by bag, one night each week throughout the year, until someone mistakes you for a bear and you wake up, still groggy from the tranquilizer, in a faraway region of wilderness. I hear that's what happened to last week's letter writers. My readers really are the best.
– Out with the garbarge, Rachel