Ask Rachel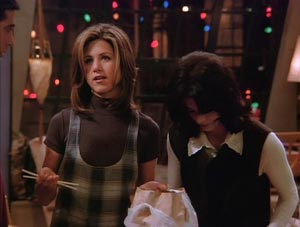 Dear Rachel,
I eat candy very seldom, and non-chocolate candy even less. So imagine my shock and horror when I treated myself to a movie theater bag of Skittles and discovered that somewhere along the line, they replace the lime-flavored Skittle with green apple. Effing gross. Green apple doesn't go well with any other flavor on the planet, and it killed my lemon-lime combo. What kind of abomination is this, and who should be executed for it?
- Turning Gree
Dear Sour Patch Kid,
I haven't eaten Skittles since I stopped trick-or-treating, so basically, since November. I honestly don't even pay attention to the flavors. I just dump the entire fun-size bag in my mouth at once and stick it in my cheek like a ballplayer with his chaw. The sensation of teeth rotting really overpowers anything more unpleasant, like green apple. Now that I know green apple is in the mix, though, I'm relegating my Skittles to candy corn status. That's right, you candy-corn loving perverts. Shots fired.
– Rain the tastebow, Rachel
Dear Rachel,
Thanks to the wonder of internet advertising, I have a chance to win a car in a giveaway. They found the Venn diagram overlap of "environmentally conscious" and "low-powered old-school" to point me toward a Tesla-battery-powered VW Bug. It's the first time I've ever clicked on an ad. The catch? They want donations (to a worthy cause, but still) for more entries. Which moral matters more: saving the planet by burning no more fossil fuels in style, or never succumbing to misleading advertising?
– Bugging Out
Dear Love Bug,
My high school math teacher had a bumper sticker in his classroom: "I want to die peacefully in my sleep like my grandpa. Not screaming like the passengers in his car." He also had another bumper sticker that said, "The lottery is a tax on people who can't do math." He really liked bumper stickers, but he was not gambling on cars to put them on.
– Beep beep, Rachel
Dear Rachel,
Oh my god, I'm so buzzed on caffeine right now. What can I do to bring myself down from this mildly unpleasant high? I can't just sleep it off like I do a brunch-mimosa buzz or too many edibles. I don't quite feel like I can clean my entire house while riding this wave, because too much motion makes me queasy. But I also can't sit still, because my eyes are bobbing back and forth. Help?
– Coffee Annan
Dear Mr. Beans,
There's nothing for it, I'm afraid. I mean, you could take some downers, like alcohol or the daily news, but that would simply slow you down while your blood still hums. You could try to burn it off by running, but nah. You could eat all the leftover green apple Skittles, but let's be humane about this. Your best bet is to hope that your buzz dies off before this goes to print, because if your buzz lasts longer than four hours, you should call your doctor.
– Keep it up, Rachel