Ask Rachel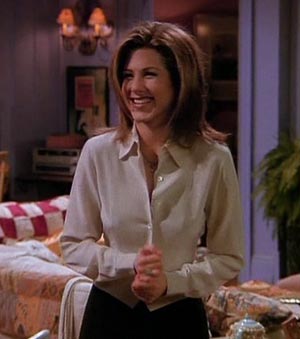 Dear Rachel,
Is there a rule of thumb for when to throw out cut flowers? My partner seems to think the appropriate time is to toss the whole bunch as soon as the first flowers show the first signs of wilting. I hold that you pull out the dying flowers and keep the others, until the very last flower bids the world a soft adieu. I say aesthetics wins; he says rotting flowers are bad for health. What? But I'll defer to you, Rachel.
- Flower Child
Dear Petal Pusher,
What kind of monster throws out cut flowers that are still kicking? Well, not kicking, exactly. They're dying plants. But still – if you're going to murderously chop flowers off at the knees or, worse, pay dozens of dollars for someone else to do the dirty work for you, then you better enjoy every last dying wheeze from those bastards. But when it's time to dump them, it's time. Don't linger.
– Roses on your grave, Rachel
Dear Rachel,
What do you think is the best way to determine the greatest guitarist of all time? It's not like trying to imagine who would win in an athletic GOAT competition, since musicians don't exactly compete. Record sales or popularity seem like crappy criteria, because the general populace doesn't exactly have good taste. We could go with impact on other guitarists, but that leaves out all the younger guitarists out there. Help us out here, Rachel!
– Axes to Grind
Dear Shredders,
Why does someone have to be the best? Isn't it good enough for there to be more good-enough guitarists out there than you will ever hear in a lifetime? Probably not, or you wouldn't be here. I think we have to resort to science. In a controlled experiment, blast all the top competitors, from Jack White to Sister Rosetta Tharpe, from bedrooms everywhere, and see which ones it takes longest for the parents to tell you to turn down.
– Rock and roll will never die, Rachel
Dear Rachel,
Everyone's making fun of Trump (big shocker) for his comment that the moon is part of Mars. Ha ha, yeah, that's pretty dumb. Except that I looked at the original Tweet (at my own peril), and it's clear to me that our moldy citrus fruit of a president meant that any Mars program would necessarily involve a moon program, too. This makes me question every other time we've made fun of Trump for saying something stupid. Is it possible we should all be a little more generous in our evaluations?
– Moon Shot
Dear Green Cheese,
I think you're right about this one particular instance. He said something (relatively, vaguely) sane in a stupid way. But let's not get carried away here. The real problem is that our alternative to laughing at him is to despair at how he's trampling America like an overinflated Godzilla on meth. We don't throw him out like wilted flowers by making fun of him. If only there were another way to replace him...
– Mars or bust, Rachel