Ask Rachel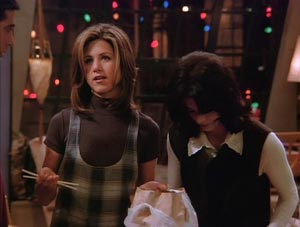 Dear Rachel,
So I noticed this weekend driving to Purg that there's a big CDOT road sign warning drivers not to pass plows on the right. Shouldn't this be self-evident and by telling people not to do this, aren't they messing with natural selection?
– Pass the Dutchie on the Lefthand Side
Dear Darwin,
Modern civilization, if you hadn't noticed, is all one big messing-with-natural-selection. You can't get away with trying anything stupid these days. No hair dryers in the bathtub. No filling unapproved containers at the gas station. No more fire-crackers under my little sister's bed when I'm home for the holidays. So, unfortunately, there is to be no natural thinning of the herd. Except for people who can't read. Apparently, they're boned.
– Pass on, you crazy diamond, Rachel
Dear Rachel,
I have a real chicken-and-egg dilemma. First, I talk really loud, all the time, everywhere I go. Second, I have a really hard time hearing. I can't hear other people talk, music on the radio, or the train bearing down on me at the railroad crossing. I want to know: do I talk so loud because I can't hear? Or have I gone deaf because I talk so loud?
– Sincerely, What?
Dear Blabbermouths-say-what,
In the manner of true wise women, I shall give you an answer to another question: talk less. Then it will not matter whether you are loud or deaf. You will be the enigma in the room. The mystery in the family. No one will know what you're thinking, and it will drive them crazy. When they ask you questions, just raise one eyebrow and smile wickedly. You may die alone this way, but at least you won't have to listen to yourself at any volume.
Or, you know, there's hearing aids,
– Rachel
Dear Rachel,
I can blast snot rockets with the best of 'em. Other people think that's gross, just because I'm a woman. But what's really gross is when guys shoot their nose-wad on the side-walk, right in front of me. Come on! I only launch missiles when I'm on the trail, out in the woods, far away from civilization. These city boys should have more respect for ladies, and for townie life in general. Can't you set them straight?
– Thanks, Blowin' in the Wind
Dear Snot Comet,
Houston, we have a problem, and it's your hypocrisy. It's alright for ladies to send streamers through the air, but not for dudes? Feminism, if anything, means that everyone of all genders should have the right to clear sinuses. Now don't get me wrong – I agree that it's gross, unseemly and highly unattractive to watch a stranger blow gunk on the street. But that guy is doing his damnedest to lower his odds of procreation. I mean, I ain't gonna sleep with a street-honker, and it sure sounds like you wouldn't either. I call that natural selection at its finest. If only everyone could remove themselves from the gene pool so blatantly.
– Still have issues, take a tissue, Rachel