Ask Rachel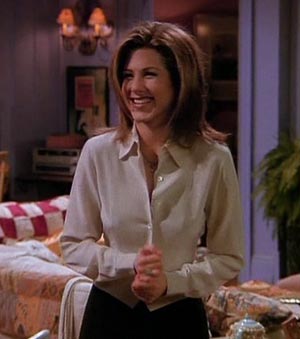 Dear Rachel,
Am I misunderstanding the mechanics of deposits? I paid a $2 deposit for a growler and had to fight for a dollar back. I paid a $20 deposit for a key and got $10 back despite returning a full key. I dropped an $8 deposit for a reusable container that they now won't accept back. People need to get with the program about what a deposit is and how it works. Or else, did I miss that lesson in high school econ?
– Taking the Fun out of Refund
Dear Red,
Don't you know? You only get deposits back if you live in California, Connecticut, Delaware, Hawaii, Iowa, Maine, Massachusetts, Michigan, New York, Oregon and Vermont. That's what my bottle says, and I'm sticking with it. Unless, of course, you're dealing with actual human beings in those states instead of a reverse vending machine. Then they'll pretty much try to stiff you any way they can.
– Partially refundable, Rachel
Dear Rachel,
Some people claim to love their dogs but then you see the crap they feed their so-called furbabies. Grocery store snobs turn their noses up at my City Market bags, yet they'll give their
pooches whatever food is cheapest, or what they found in the alley on a walk. I know people who won't even shower using tap water, but that's what they fill Fido's bowl with. Shouldn't these people be doomed to an eternity in Hell eating the same knock-off jerky they're killing their puppies with?
– Kibbled to Death
Dear PETA,
For all your trying to support dogs, your bark is worse than their bits. Yes, our dogs deserve the very best. But our dogs also live, what, a sixth of our lifespan? Something is bound to kill them regardless of their diet. Also, they're dogs. Left to their own devices, they eat deer poop off the sidewalk. Even Fisher John's Imitation Salmon Treats are probably better than that, if less natural. If you can afford Omaha steaks for the neighborhood dogs, then hook us up. Otherwise, we're all probably doing the best we can.
– Chow down, Rachel
Dear Rachel,
The way I was raised, you paid your friends and relatives for manual labor in pizza and beer. That way, the scales were even at the end of the day. Yet I recently moved, and every single person who helped me already had meal plans and refused my hospitality. Am I still in their debt, helpless against the next time they ask me for a favor in return? Or does my offer count as repayment, putting me in the clear?
– Unpack That for Me
Dear Therapy Session,
You were raised to view social interactions as value transactions, where good deeds acquire debt that must be repaid in order to live a clean life? That's messed up. Imagine a world where friends help friends, bad neighbors don't talk smack about their good neighbors, relatives keep their distance, and every deposit gets refunded in full. A world without obligation. Now snap back to reality. You really do owe your moving-day helpers food for life.
– I'll take seconds, Rachel