Ask Rachel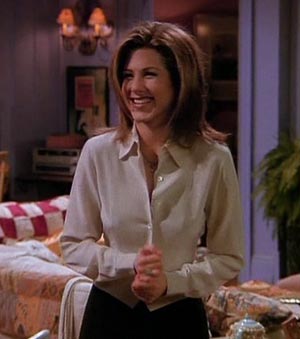 Dear Rachel,
I like black labs better than yellow ones. The black ones are just cuter and have better personalities. Does this make me a dog racist?
– Whistleblower
Dear Supremacist,
Dogs might be colorblind, though you're clearly not. But don't worry. You're only a dog racist if you don't like the black ones. Or, if you start talking about how black dogs are treated disproportionately cruelly by animal protection officers, and about how they (the black dogs) deserve the same treatment that they (the animal protection officers) give to everyone else. Then you probably have internet trolls telling you that "ALL dogs go to heaven, you dog racist."
– Woof, Rachel
Dear Rachel,
Every winter, I suffer from the dreaded sausage toe, whereas the last two or three toes on my foot become red, inflamed, itchy, sore and generally angry. Well, here we are – and I barely have five days on my ski pass and I can see it's already starting to flare up. I suspect it has something to do with moisture management and heat regulation. I have tried everything - extreme toe washing, frequent sock changes, wrapping them in sheep's wool, sprays, lotions, etc. – to no avail. Please, Rachel – help keep my little piggies happy this winter.
– Rudolph the Red-toed Reindeer
Dear Foot Fungus,
Maybe the other reindeer had altruistic motivations behind laughing at Rudolph. Maybe they were offering Rudy incentive to go home and recuperate his clearly afflicted schnoz. So maybe you should consider bowing out of the reindeer games the rest of this winter before your friends call you names. But you don't have to give up all the actual fun parts of skiing! You still have the lodge, and the fire-place, and the copious drinking. Stick with those, and by the time your nose turns red, your piggies should be healthy again.
– Going down in history, Rachel
Dear Rachel,
Alright, I'll be "that person." I hate my Christmas gifts. I might have found them vaguely interesting when I was 8 or 10 or 12, but as an adult they're just clutter. I would feel liberated tossing it all in a back alley dumpster. But I just know that my family (who visits every year) will ask about the things they gave me. So I feel obligated to hang onto it all. Any advice?
– Sincerely, Stuck with Junk
Dear White Elephant,
You need a paradigm shift. Getting Christmas presents isn't about acquiring objects; it's about receiving the loving gesture of giving. And you did that. If a gift comes with a lifetime guilt trip, you're not obligated to receive that hitchhiker. So acknowledge the love behind the giving, thank the object for being the vessel of that love, and then give that shit away while it's still hot. Even better than the dumpster is the Humane Society Thrift Store – so long as you're okay with the proceeds supporting the black dogs, too.
– The gift that keeps on giving, Rachel