Ask Rachel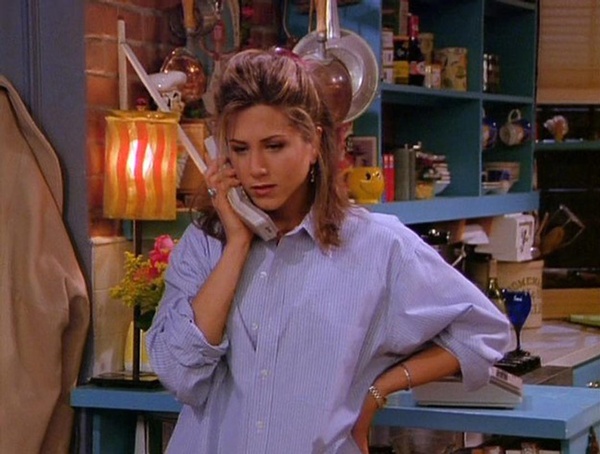 Dear Rachel,
What's up with all these American TV shows and programs with their full names being reduced to acronyms? "Good Morning America" is now "GMA." "America's Funniest Videos" is "AFV." "America's Got Talent" is "AGT." Even Weight Watchers is now WW (which actually has more syllables than the full name, so it takes longer to say it). Is this yet another reflection of the "dumbing-down" of American culture? WTF?
-YLR (your loyal reader)
Dear MLR,
If you ask me, this fine American tradition goes all the way back to FDR. It was the 1930s, and people were talking fast, and we just didn't have time for all those syllables in Delano. Plus, everyone wanted to say "Delanor," because of "Eleanor." Or maybe that's just me. Anyway, that sealed our fate. Next came JFK, and the NFL, and MILFs, and then plain ol' Dubya, because even W was one syllable too long. If this keeps up, perhaps WW and WWF should merge to conserve consonants while providing some real must-see TV.
– Tune in next week, Rachel
Dear Rachel,
With the nights getting chillier, chivalry is rearing its problematic head. Walking down the street with a lady who's cold, I'm supposed to give her my coat. But the problem is, then I get super cold. I'm not immune to the shivers just because I have testosterone, you know. Shouldn't jackets be like oxygen masks – secure your own before taking care of others? Or am I ultimately supposed to give up my breathing for the women, too?
- Cold Hearted
Dear Ice King,
If you're walking far enough on a date within Durango city limits to freeze without a jacket, then you are, in fact, underdressed for the evening. Of course, with the advent of feminism – let us not forget that no fewer than four women are vying for the presidential nomination that Joe Biden has already cinched – women should probably be responsible for their own body heat. But if you're wanting to share any of that body heat ever again, you should probably pony up your coat.
– Chilled, Rachel
Dear Rachel,
I'm trying to get in better shape by doing low-impact exercises. I figure this reduces the risk of injury. But even the easiest intro-level routines suggest I speak to a medical professional before beginning them. Is that truly necessary, even if my doctor is worthless? I mean, I once visited him with serious concerns about my nasal passages, and the only info he gave me was to put duct tape on the wart on my finger. Why should I trust him to keep me safe from the perils of yoga?
- Doctored Results
Dear Impatient Outpatient,
Speaking of initials: MD stands for "Doctor of Medicine." Stands to reason they should be DMs rather than MDs. That would give a whole new meaning to the phrase "slide into your DMs." Unfortunately, the opposite is true – in Soviet America, the MD slides into you. Which is why you shouldn't trust him with anything. Run free, little yogi.
– Recommended by four out of five docs, Rachel