Ask Rachel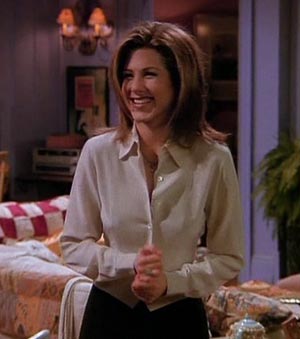 Dear Rachel,
Friends of mine are all excited about the prospect of impeachment. Yeah, the sitting president (with an emphasis on sitting) is a buffoon and a danger and an embarrassment. But I know better than to get my panties wet counting on the Democrats to handle anything well. Plus, if they do succeed, then we get Mike Pence? Yet my pals don't explain why I go flaccid at the mention of impeachment. Maybe you can help explain it to them.
- Not All Limp Dicks Are in Office
Dear Half Mast,
Politics are not sexy. I mean, have you seen Dick Durbin? But my god, sometimes you gotta go through with something even if you can't get it up. No one's asking you to get a boner for impeachment. But our country deserves better than it's getting right now. A little tongue action, or at least a reach-around, if that's your style. All consensual, of course. Because that's the sort of dignity we're talking about refurbishing here.
– Yes please, Rachel
Dear Rachel,
Subscribing to a podcast feels like the biggest commitment I'm asked to make these days. Sure, it doesn't cost me any money. But the drain on my emotional bank account is massive. Every week, a new episode stacks up, and before long I'm three months behind, and I panic and bail on the relationship. I'm ready to stop subscribing altogether and just date individual episodes. Am I doing something wrong here? Why does this tax me so?
-Podcan't
Dear Polycaster,
No one is asking you to commit to a full-on subscription. Well, I suppose the podcasts are, but you don't agree to marry someone before you go on a date with them. Give them a whirl! Listen out of order. Find random strangers and pop 'em in your ears for an hour or two. Save those subscriptions, my friend, for when a podcast tickles your insides and leaves you begging for more. At least until podcasts start offering those football telephones for your subscription. Then, take the plunge.
– Always at an introductory rate, Rachel
Dear Rachel,
I get why Christmas decorations are already up in stores. Yes, it's unfortunate, but Christmas is a whole season. What I don't get is why is Halloween such a big deal? It's kind of like Thanksgiving, where the holiday consists entirely of one meal. Halloween is, what ... one chance for kids to get candy? One chance for people who get drunk every weekend to get drunk one more time? It should get a week of grocery-store shelf time, tops.
- Slutty Pragmatist
Dear Hollow Weenie,
Think of Halloween like impeachment. You think maybe, just maybe, everything will go your way this year. You never put "sexy" and "Nancy Pelosi" together, and yet, for this one moment in time, it makes some sense. There's a contest to carve up some large bulbous orange thing. Then you black out, and when you wake up in the morning, your vomit smells like candy corn and you realize you got tricked again.
– Does that help? Rachel