Ask Rachel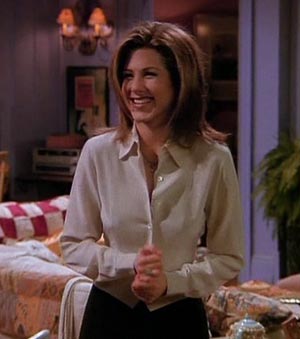 Dear Rachel,
I fear I've made a horrible mistake. I've made a new friend in the last couple months, and we've had good, frequent fun, like new friends do. You know, drinks or soaks or hikes two, three, even four times a week. We've now entered the phase where friendships are supposed to taper off to occasional meetups, and eventually to avoiding each other in the grocery store. But she's keeping the intensity dialed to 11, and I don't know how to push her away without hurting her feelings. Any ideas?
- Trapped
Dear Friend Zoning Commission,
Yeah, you mucked it up the moment you opened your heart and allowed another human being into your life. There's no going back now. You are pretty much doomed to answer her phone calls (or texts, or snaps, or whatever) and meet her for coffee whenever she likes. While you are allowed to last-minute cancel on as many as a third of your friend-dates, you are still obligated to make up for that with birthday shenanigans. Sorry to say, you may be stuck with a bestie for life.
– Go away, Rachel
Dear Rachel,
You had a question about someone who keeps having babies foisted on them. What about me? I think I have it worse. My friends came to visit with their newborn, and the entire time they stayed in my house they never once offered to have me hold the baby. Whether I actually wanted to hold the babe or not is irrelevant. By the end, I took it very personally. Basically, they didn't trust me not to drop or maim their child. There's no other way to interpret that, right?
– Hands Off
Dear Empty Handed,
You're not on any kind of registered offender list, are you? Because then you should most definitely take it personally. Otherwise, consider yourself blessed. Friends don't change diapers of friends' babies whom they are not allowed to hold. Instead, the diapers simply stack up in your trash can until collection day, which is probably six days away, reminding you of yet another reason you don't have kids.
– Or maybe that's just me, Rachel
Dear Rachel,
I live outside of town because I like the quiet, but my neighbor lives there because he can evade the long arm of the law. I don't know that he's doing anything illegal, per se, but he sure likes to flaunt his disregard for living in a society. I mean, he's not hiding dead bodies (as far as I know), but he'll tell me in passing how many fish he caught without a license. Things like that. What's a good neighbor to do about it?
– State Farm Isn't Here
Dear Mr. Rogers,
Unless you are also McGruff the Crime Dog, you're best served to keep your head low and your voice lower until you can get your hands on some camouflaged wildlife cams that will catch him in the act. In the meantime, play it cool as best you can. Avoid him in the grocery store. And whatever you do, don't ask him to hold your baby.
– Good fences, Rachel