Ask Rachel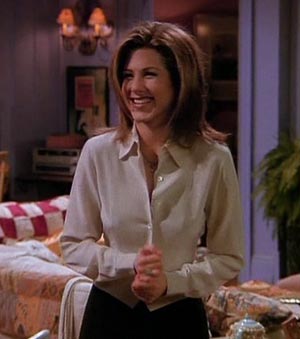 Dear Rachel,
I'm trying to build my own website for my local business because hiring a web designer is more than I can afford. (See above, re: local business owner.) It doesn't seem like it should be so hard. Pretty pictures, some words, and a template. Badda bing! Forty seven hours later, I've finally figured out how to change the font. At this rate, the internet will be obsolete before I finish. How can I #lifehack building a website?
- Under Construction
Dear Hard Hat Zone,
Everything on the internet takes forever. Haven't you noticed this? You sit down to watch one episode of Rick and Morty, and suddenly you realize Hulu looped you to The Voice and you're officially caught up on whatever number season this is. Change one photo on the website? You just put in your full week's 40. This is why you hire people to do things they're good at. Sure, neither you nor I have the money. But I also want my own website completed before I die.
– 404 not found, Rachel
Dear Rachel,
Thanksgiving is steamrolling toward us, and I'm beginning my annual tradition of finding excuses not to spend it with family. Sure, there's no place like home for the holidays and all that, but I'm starting to think this whole "family and togetherness" thing is a Hallmark channel load of crap. We all dread our families! But we all feel obligated. This year, I want a permanent excuse that gets me out of all future family engagements. Any ideas?
- Turkey Is Served
Dear Leftover Lunch Meat,
Onward, brother and/or sister! Overthrow the false hierarchy of the American family! It's all a sham! Love is fake! Pumpkin pies are genetically engineered! Your dad never really loved you! She's probably not even your real sister anyway! Thanksgiving is in the pocket of the NFL! And you need football like you need a head injury! But give thanks for just one thing, will ya? That you have a family you can evade every year. Other people aren't even that fortunate.
– Putting chunks in the cranberry sauce, Rachel
Dear Rachel,
I feel like an adult because I now have my own set of furniture that will move with me wherever I go. But I also feel like a child, because not a single piece of it did I pick out on my own. The bulk of it comes from one family, who I love very much, and they gave me their old furnishings when they upgraded. I feel like a kid wearing Daddy's clothes. How can I be proud of these things I didn't earn?
- Matching Set of Emotions
Dear Showroom,
You don't have hand-me-down housewares. You have a retro-vintage-secondhand menagerie. And other cool buzzwords, I'm certain. Who buys new anymore, anyway? Repurposing is where it's at. I say, never spend another dollar again on what you can inherit for free. Unless it's at a local business. They have websites to build.
– Have a seat, Rachel