Ask Rachel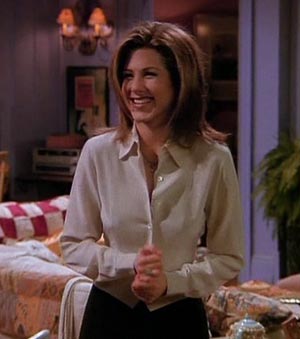 Dear Rachel,
As if using a public restroom isn't distasteful enough, some places require you to pick up a ridiculously oversized key fob from an employee. First of all, there's no discretion involved here. Everyone knows the idiot with the 12-inch bottle opener is going to the john. But even worse is knowing that every other public-restroom patron has fondled the same fob, and it ain't getting washed. What can us concerned citizens do to protect ourselves?
– Walk of Shame
Dear Scarlet Lettered,
I'll put my butt on a crusty seat before I ever touch one of those mega keys. Someone should invent bathroom-key condoms for people like us. A prophylactic against other folks' inevitable lack of hand-washing. Just don't think about the employees handling that key in between foaming up cappuccinos.
– Flush once, wash twice, Rachel
Dear Rachel,
My husband often throws out his back, and I always think he's such a big baby about it. He cries just going to the bathroom, for pete's sake. I usually manage to point out how much worse birthing his children was for me. However, I threw out my own back last month, and it was worse than any of my three labors. I realize, unlike the stereotypical man, my hubby is actually toughing it out really well. How can I properly apologize for judging him all those years?
– Baby Got Back
Dear Back Stabber,
Karma is a bee-atch, isn't it? If you had just zipped your lips and judged him in silence, you might have still tweaked your spine. But at least you wouldn't have had to eat cold crow on top of it all. So yeah, you better pony up a pretty primo apology. With the men of male persuasion, sexual favors tend to do the trick. But since one or the other of you is probably laid up, you can just subscribe him to Playboy.
– If it even still exists, Rachel
Dear Rachel,
What the hell do they make those fire-starter logs out of? They're darn handy, but they're also unnatural. I feel like I'm dipping into the dark arts every time I use one. Sure, they get my fire raging quickly, but at what cost? There's no such thing as a free lunch. Am I burning pieces of children's souls? Chipping away at our existence on this planet? Or is this truly clean magic?
- Light My Fire
Dear Pyro,
Welcome to your new black magic lifestyle! As you adjust yourself to succumbing to the dark arts, be sure to take care of yourself, as the transition can be rough. You may begin to notice aging in your face, a taste for black clothing, and an additional rasp in your laugh. Trust us; these symptoms are normal, and you'll stop caring about them as you also cease caring about other human beings. Enjoy! And please do something about those bathroom fobs for us.
– Come on baby, Rachel