Ask Rachel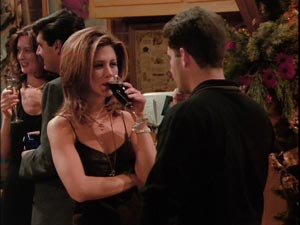 Dear Rachel,
I swear I'm a clean person. But my kitchen is infested with fruit flies. I stopped displaying produce on the counter. I keep my trash covered. I set vinegar traps. Yet the little buggers keep swarming my house like Realtors around a foreclosure. My parents are coming to visit soon, and I'll be mortified when they see my flea circus. Help!
- Bugging Out
Dear Gnat Pack,
I'm no entomologist. But what really bugs me are the box elders. Already they're dive-bombing me whenever I leave the house. What role do these pests serve in the circle of life? I don't think anything eats them. They don't contribute to insect society. And they're not destructive enough to warrant chemical warfare. I think you should worry more about box elders and less about fruit flies.
– Who you gonna call, Rachel
Dear Rachel,
The mud is drying, which means it's time for my annual Horse Gulch stare-down with mountain bikers. The posted signage (and common sense) clearly state that bicyclists yield to hikers. No ifs ands or buts for who's going uphill, etc. But most two-wheelers don't slow down for us
two-footers. One cyclist even yelled at me for not getting out of his way. How can I stand my ground without getting run into the ground?
– Hoofing It
Dear Footloose,
Here's the difference be- tween "in theory" and "in practice." Yes, the ground- bound have the right of way over the tire-treaded. And yes, the bikes should yield. Cars should yield, too – but you don't step in front of a speeding truck just because you have the letter of the law on your side. I encourage you to save your skin, first and foremost. And when you walk, carry a stick that you can stab in a jackass' spokes.
– On your left, Rachel
Dear Rachel,
St. Patrick's Day is really confusing. Ireland is a repressed Catholic nation. But in America, St. Patrick's is all about getting drunk, with undertones of sexuality. Seriously, "Kiss me, I'm Irish?" Seems like it wouldn't work, but the Blarney Stone gets plenty of action. I'm torn which way to celebrate this year, by getting as drunk as possible, or exploring the amorous potentials of being Irish for a day. What do you think?
– Danny Boy
Dear All Beef Patty,
Ye might have a wee bit o' conundrum, alright. Fer it doesn't really work to get pissed and then woo a lass. Not if ye have what we call "standards." Try tinking o' it this way. Ye can get smashed every day o' the year, with or without food coloring polluting yer beverages. But ye can only find yerself a green-glitter-spackled lady once a year. (Okay, maybe five or six times a year in a place like this.) Stay more sober'n the competition, and with a dash o' luck and some clover pinned to yer lapel, ye might have a chance. Just to be safe, sweep the box elders out o' yer bedroom before ye go out.
– Now feck off, Rachel