Ask Rachel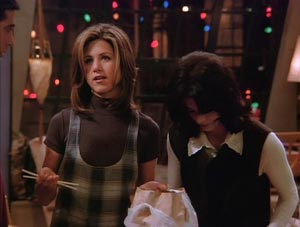 Dear Rachel,
What happened to my March Madness bracket this weekend?! In my opinion, Gonzaga is the only school in the Final Four that should be there. In the end, I really don't give a crap who wins anymore. Basketball season is sadly over for me, because at this point these teams are not indicative of the best teams in the NCAA. But how else am I supposed to distract myself at work now?
– Bracket Busted
Dear Airball,
I remember there was this octopus a few years back that picked all the winners of the World Cup soccer games. Which means that the best you can ever hope for your basketball bracket is to tie the success rate of a captive cephalopod. Yay! Perhaps the real problem here is that you hate your job. Find something that brings you as much joy as these three weeks of sports, and then you can daydream of doing that all day in- stead.
– Boomshakalaka, Rachel
Dear Rachel,
Tell me why I should even vote for City Council this week. There's three slots open, and five candidates to fill them. Not gonna name names, but I see a ton of signs supporting three of the candidates around town. All the rich houses support the same fourth candidate. And then there's some fifth guy, I guess? Anyway, it's obvious who's going to win. And they're all politicians, anyway. Why bother?
– Paid for by Apathy
Dear Apathy 4 Prez,
"It's obvious who's going to win." I feel like I've heard that before ... sometime ... oh, when was that? ... Anyway, it doesn't matter. You should vote. Because even if you don't affect the outcome of the race – and let's be honest, very seldom does one vote matter – you are ensuring your own right to complain. Or to celebrate! Because if you vote right, you will be a winner. And who ever gets tired of winning? Or pretending to drive trucks?
– Toot toot, Rachel
Dear Rachel,
I'm trapped in a lie. I work in a sterile office environment, but all my coworkers are crazy outdoorsy types as soon as they ditch their neckties and makeup. I started last fall, and to fit in, I pretended that I do all this backpacking and hiking and stuff. Now there's talk of including me on things like "three-day hikes" and "river runs." Not only have I never run or hiked a day in my life, but I don't have any gear. How can I bow out without losing my cred?
– Indoor Authority
Dear House Trained,
You've got to get in front of the story. Who ever said you were outdoorsy? YOU never said you were outdoorsy. That's for sure. Never once. Sure, maybe you said that you like breathing air, but you NEVER would have said that you like breathing air in the wilderness. If they want to go risk their limbs to the perils of trees and bears and banjo people, then that's their American right. But YOU will stay home like a champion.
– Ain't nobody like a home body, Rachel