Ask Rachel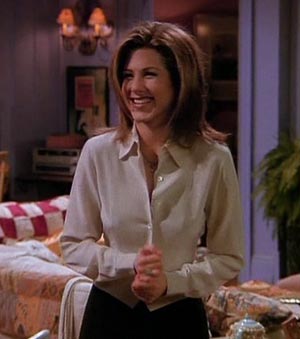 Dear Rachel,
No matter what the weather says, I know spring has sprung because of the release of a certain local lager. But why does every bar stick a lime on there? I'm morally opposed to fruit in my beer. If a beer needs garnish, then that beer is lacking. I feel like I should have to give consent to having limes sully my glass, instead of it being presumed.
– Draw the Lime
Dear Sourpuss,
There is something to be said for consent. But as in all of life, there's also something to be said for speaking up for what you want. I've learned that I have to order a Mexi Logger, no lime. Sometimes, the servers even listen. But, also as in all of life, I find the easiest way to get what I want is just to stay home with a sixer of cans, a bag of tortilla chips, and another sixer of cans.
– Arriba, abajo, al centro y adentro, Rachel
Dear Rachel,
Who knows if you have any fashion sense or not, but I'm desperate enough to risk your opinion. For a formal event, should I wear a necktie? Or can I get away with donning a bow tie without looking like a science dweeb or someone's kooky uncle? And if I go the bow tie route, how can I be certain to pull it off?
– Fitting the Noose
Dear Bill Nye,
Here's what I think about bow ties: give a man enough rope, and he'll spend all day failingto tie the right kind of knot. If you can successfully tie your bow tie, then you'll have all the swagger you need to pull it off. Even if you DO look like a science dweeb or someone's kooky uncle, everyone present will know that you're man enough to James Bond the shit out of that bow tie. But if you wear a clip-on, then you deserve everything that comes your way.
– Science rules, Rachel
Dear Rachel,
One of my friends got me good on April Fool's. I know the prank was all in good fun, but it still burned my pride. (No details, but it was very public, in front of eligible singles, and I think even my dog lost some respect for me.) Is there a statute of limitations on payback pranks? Am I allowed to strike back at any point, or do I have to wait for the next April 1 to give him his?
– Prank'd
Dear Butt End,
The honorable thing would be to take the prank like a self-assured adult (man or woman, doesn't matter). Believe me, having the confidence not to resort to petty vengeance is pretty sexy. But if you absolutely must strike back, then you have to wait until next April to do so openly. Or you can be passive aggressive all summer long. Offer to buy him Mexi Loggers, then mess up his lime preference.
– Salud, Rachel