Ask Rachel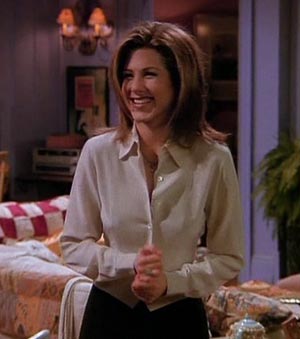 Dear Rachel,
Did you know most people younger than 30 have never heard the song "Roll out the Barrel?!" It's true – try it some time. My question is, how did this happen? I mean, not knowing "Roll out the Barrel" is like not knowing "Happy Birthday" or "Twinkle, Twinkle." Where was the disconnect? And more importantly, what does this mean for humanity?
– This Old Man
Dear Paddywhack,
Because I am totally without any doubt under 30, I cannot pretend to know what song you're talking about. But as for why those – I mean, we – young'uns don't know it: it is not a ditty we sing every year with cake and presents. We are not, most of us, from Wisconsin. And if it wasn't sung to us as a lullaby, whose fault is that, old man? But you want to get us on board, I have three words: Hello. Kitty. Barrels.
– Rolling home, Rachel
Dear Rachel,
So, I find I have a hard time conveying my witty sarcasm in texts. Naturally, this sucks since I am a very sarcastic (and funny) person.
How do I convey cynicism, skepticism and general jadedness without coming off like a jerk or – god forbid – serious? Isn't there some kind of sarcastic emoji or font I can use that alerts readers: "Warning! Sarcasm ahead. Do not take literally."
– Lost in Translation
Dear Underappreciated,
That is such a typical problem haha. I run into this all the time lol. I want to send something that sounds sarcastic in my head lol but then if you can't actually hear my voice, you know? It doesn't sound sarcastic AT ALL haha. I hear that Fitzgerald ran into this with Gatsby too, he wanted to be totally facetious but then the literati took him all seriously haha. If only there were universal words or acronyms or sounds in our language that told the reader "Hey, I'm a jerk, but it's OK because I ended it with lol, haha!" But I guess you're stuck with trying to develop your own unique, clear voice as a text-messaging author. Bummer.
–brbIgtg, Rachel
Dear Rachel,
I am what you may refer to as petite in stature, and my whole life I have suffered from taller people patting me on the head. This may be fine as a child, but now that I'm a grown adult, I just find it demeaning and irritating. I am not some kind of pet. How do I get the message across that such shows of affection, no matter how well meaning, are totally unwelcome?
– Short Stuff
Dear Pint-Sized,
Head pats are not even fine on children. Any time I see it, the patter looks like the Grinch sending Cindy Lou-Who to bed. And dogs and (some) cats will melt into a deep ear skritch or nose rub, but they don't appreciate being thumped like a watermelon bongo. My tip? Put an end to that shit by installing some Hello Kitty-themed thumbtacks in your coiffe.
– Mitts off, Rachel