Ask Rachel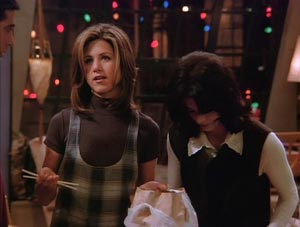 Dear Rachel,
Why do we call it a "speed limit" when in practice it's really a speed minimum? You can't drive under the limit without risking road rage. Hell, people get mad at you if you're driving exactly at the limit. And we all know a cop won't pull you over if you're barely over the limit. But what's the threshold? Five mph over? Eight? Personally, I feel like nine over gets you a ticket. But I don't know, since I've never gotten one.
– Little Old Lady from Pasadena
Dear Terror of Colorado Boulevard,
How has your curiosity not killed you yet? Everyone knows that people in your self-professed demographic aren't at any risk of speeding tickets anyway. You might run into a building or plow through pedestrians in a crosswalk, but you'll do so safely at a maximum speed of 18 MPH. And even if you do get caught speeding, no one is going to give a ticket to someone bearing a plate of fresh chocolate chip cookies.
– Go Granny go, Rachel
Dear Rachel,
I understand that birthday presents are gestures of kindness and friendship. When in doubt, give a present. I know, I know. But when do you really need to give a gift, and when can you get away with not? I'm not a cheapskate, I swear. I just think that moments matter more than gifts, and this is my rebellion against materialism. Any chance you can give me the paint-by-numbers guide to when I can rebel without being a jackass?
– The Thought That Counts
Dear Skinflint,
My personal guide to gift-giving is this: If it's a kid's birthday (under 13), you better show up with a wrapped box. From 13 to 18, go with a gift card. From 19 on up, it depends. I recommend you buy your besties and your advice columnists copious booze. For everyone else, just sign the company card.
– You look like a monkey, Rachel
Dear Rachel,
At our memorial service for Adam West, we got into a huge debate about which superheroes would win in a fight. It's obvious that Superman beats everybody, so we moved on to the Peanuts. Team Charlie Brown says he has nothing left to lose, so he'd win through sheer persistence. Team Lucy says she can throw a punch. They're not wrong, but I say Pig Pen is the scrappiest. Plus, you can't land a punch through all that dust. Weigh in. Who wins?
– Linus Durden
Dear High Pothetical,
Obviously, the answer is the Great Pumpkin. Why's that? 1) You never see it coming. 2) You stay up all night waiting for it, so you're exhausted. 3) If you did happen to defeat the Great Pumpkin, you would only succeed in scattering its seeds, resulting in dozens of Great Pumpkin off-spring out for vengeance. 4) Even if the Great Pumpkin doesn't exist, neither do any of the other Peanuts, so my imaginary champion is as good a bet as any.
– Good grief, Rachel