Ask Rachel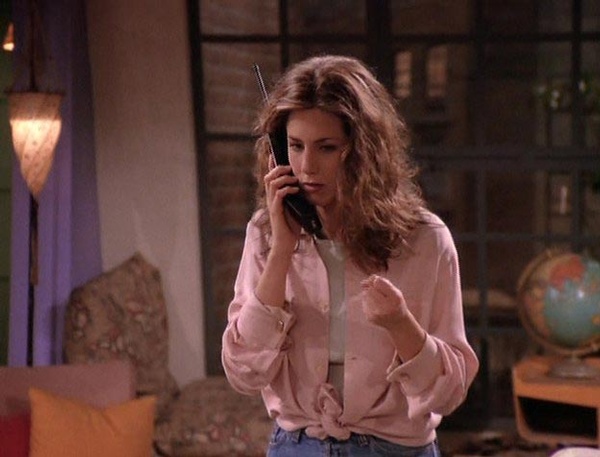 Dear Rachel,
Everyone at my work has gotten into this "stand-up desk" craze. In fact, I think I'm the last holdout. They keep saying how great it is and how I should get one, but truth is, I like sitting on my fat ass. All. Day. Long. Is there something so wrong with that? How do I get them off my backside and let me veg like a proper 9-to-5er?
– Cubert
Dear Drone,
Hell no, there's nothing wrong with that! If you want to increase your risk for diabetes, degenerate your muscles, and damage your lumbar disks by sitting all day, that is your god-given American right. Unless that's all bogus. Like your coworkers, I gleaned all that information from an article I read. You know these articles: they take one line from a scientific abstract, translate it through Buzzfeed, and share it on Facebook. So to counter the craze, all you've got to do is write a pseudo-science article on the paleo benefits of cholesterol metabolization as encouraged by immobility in the workplace, turn it into the next viral internet post, and reap your rewards.
– Live and let sit, Rachel
Dear Rachel,
It's already time for midterms. Our semesters at FLC are so short that we shouldn't even have midterms. I don't expect you to fix the school calendar, Rachel. But maybe you can help me pass my tests. I barely finished buying my textbooks, and now I'm supposed to know half the stuff in them? What can I do to survive this week so I don't have to go back to the Front Range?
– Sincerely, All-Nighter
Dear Bookworm,
You know those adult videos where the sultry student wants to boost her grades, so she seduces her teacher(s)? Yeah, don't do that. But do consider talking to them. Introduce yourself if you haven't already. Go to their office hours. Ask questions in class, even if your question is, "I don't understand any of this." Believe it or not, your teachers want to help you. But that takes time. So for now, just pray for multiple choice.
– When in doubt, guess B, Rachel
Dear Rachel,
I don't care about baseball. But even I know that the Cubs haven't won anything since Lincoln was president. And apparently the lovable losers are doing quite well this year. Or so says my stepdad. Quite frankly, I don't want to live in a world where the Cubs are winners. Their fans would be insufferable. Mainly my stepdad. I understand there's a curse or something? How can I ensure the championship stays out of Chicago for another hundred years?
– Sincerely, Loaded for Bear
Dear Stepdaddy Issues,
Curses! Boy oh boy, are there curses. I don't know how to engage them, exactly, but I know they have to do with a goat. So for the duration of the playoffs, I recommend you do everything you can with goats – eat goat cheese, drink goat milk, ride a goat to work, grow a goatee. And regardless of the Cubs winning, if you need to shush your step-papa, just say "Bartman" three times. It's kind of like an inverse "Beetlejuice" that will make him recede into nothingness. Bartman Bartman Bartman. Try it over Thanksgiving, or any other time your Oedipal distaste surfaces.
– There's always next year, Rachel