Ask Rachel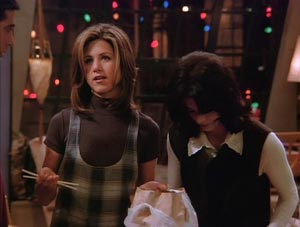 Dear Rachel,
An old friend of mine from out of state just invited me to her wedding. Touching, right? Except that the wedding is this Saturday. I got the invitation a week ahead of time. She thought I might like to come because the wedding is in Mancos and I live in Durango. My questions are: Who comes all the way to Mancos to get married? Should I be honored or offended? Do I need to bring a gift? And most important, is this really an invitation for me to object to the union because she's secretly in love with me?
– Party Crasher
Dear Afterthought,
In the interest of time, let's roll through this: A) Your friend comes to Mancos to get married, apparently. B) Feel however you want to feel, yo. C) I think the week's-notice part exempts you from any gifts. Unless she sent you a registry link. Then you're obligated. D) Only one way to find out. I for one have never seen anyone actually object. So if you're going to do it, can I be your plus one?
– Forever hold your peace, Rachel
Dear Rachel,
I recently ordered a birthday present for myself. When it arrived right on time, the postal carrier didn't deliver the package. I got one of those pink slips that tells me to come pick up the package because it didn't fit in the mailbox. Um... that's what front doors are for, right? Leaving packages? This delivery was time sensitive, and I didn't get to enjoy the birthday I had planned because a mail carrier didn't want to walk 20 extra feet? What the what?
– Going Postal
Dear Disgruntled Customer,
I'm almost always going to come down on the side of the United States Postal Service. These dudes and dudettes spend all day carrying mail pouches (which look really uncomfortable) and driving trucks with steering wheels on the wrong side. All weather, all dogs. Nothing stops them. And a stamp still costs less than literally anything else I can think of. Hate to say it, but this foul's on the receiving team.
– No such number, Rachel
Dear Rachel,
I'm struggling to figure out what my relationship status is. I mean, I'm in a relationship. That much is clear. But it seems to defy conventional labeling. We're not "dating." We're not "boyfriend-girlfriend." We're not "friends with benefits." We're doing our own thing, and people know about it, which means people want to know how to classify us. And we kind of defy any of the usual labels. How do we answer these pesky questions?
– A Breed of Our Own
Dear Label-Maker-Breaker,
So you've got a special friend, and you're forging your own way in the world. Power to you! People want labels so they can box you into their conceptions. But that's on them. You don't owe anyone a damned thing. (Unless it's a gift from a wedding registry. Then, you do.)
– Good luck, you crazy kids, Rachel