Ask Rachel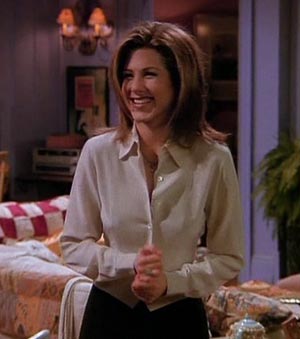 Dear Rachel,
My tweener kids are really into this "slime" stuff. In fact, my daughter has gone so far as to start buying her Elmer's in the industrial tub size and selling black market slime at school. She made more than $20 last week. She even has her own slime Instagram page. Should I be worried this is a gateway for the hard stuff or maybe time for a slime intervention?
– Narc-o-mom
Dear Slime-busters,
Is this the shit with Borax in it? I used to make that all the time. Maybe I can start supplementing my income in Just Three Easy Hours A Week. Would you like to join my sales team as a proud vendor of slime? If you recruit just five friends, and they recruit just five friends each, then pretty soon we'll have no friends left! But that's OK, because slime is all we need. That, and a hookup for the really good stuff. Speaking of which, what's your daughter's Insta handle?
– High slime, Rachel
Dear Rachel,
I'm going to a potluck next week, mostly with strangers, because I am trying to get to know people. The thing is, frigging everyone has some dietary restriction now. Vegan, vegetarian, pescatarian, gluten free, gluten intolerant, no carb high fat, all carb low fat, stone-age, space-age, locavore, exoticvore, dairy free, calorie free, guilt free, and my favorite, the raw diet. How the eff am I supposed to prepare some dish that anyone else at all can eat?
– Boned Chef
Dear Pot Out-of-Luck,
My personal favorite dietary restriction is the screw-it-all-I'm-done-dieting diet. These are the people eating ice cream in the grocery store check-out line, ordering another round of beer, and cooking with butter. These are the people you want to be friends with, not the people with –etarian at the end of their personal adjectives. So I say, take a tub of Blue Bell, stand in the corner, and see who joins you. Those will be your people.
– Bon appe?tit, Rachel
Dear Rachel,
I think I just got head hunted. I got a job offer from a company in town that would pay me quite a bit more than my current employer, with decent benefits and everything. But, I think I'm turning it down. Faced with this decision, I discovered that money isn't what motivates me. I'm much more into flexibility, enrichment and the ability to take a hike most any time I feel like it. Now I'm second guessing myself. Am I nuts? Should I take the money and run?
– 401-krazy
Dear Indentured Servant,
Oh, you're absolutely crazy. But that doesn't mean you're wrong. There's more to life than money. I read that on my teabag tag this morning, and I knew I could work it into an Ask Rachel answer. But seriously, do what makes you glow. The new American Dream is happiness over riches. But you could have both if you joined my slime team – just ask me how!
– Clocking out, Rachel