Ask Rachel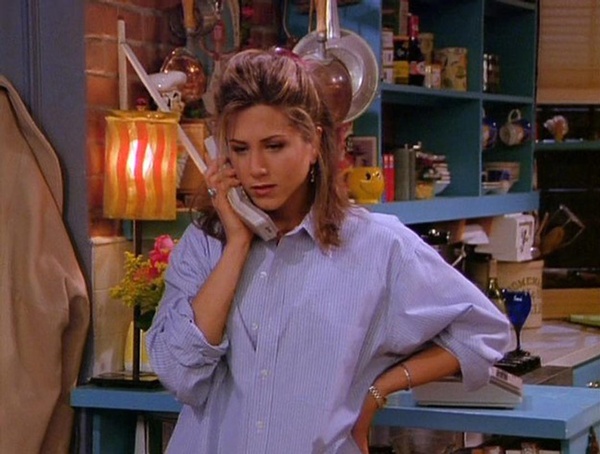 Dear Rachel,
I'm not really into home improvement. However, I do love a good laugh. Since there are no comedy clubs in Durango, I often find myself at The Home Depot to fill the void. It's great as I am usually the only one in the audience, and I have like three employees telling me jokes all at once. My laughs feel very valuable at this establishment. Now I actually have to pick up some supplies for a project. I was wondering if anyone knows if The Home Depot is a good place to purchase from or if the traffic in the store is from people like me looking for a little laughter.
– Orange Is the New Laugh
Dear Home Desperate,
Do I look like I know the first thing about power tools, lumber or home repair projects in general? Trick question: you should never judge a woman by her Jennifer Aniston avatar pic. The truth is, I know nothing at all about home improvement, but that's unrelated to my picture or my gender. It is, however, completely related to the way I strip screws just by looking at them. I'm probably the best stripper in town.
– I'll be here all night, Rachel
Dear Rachel,
I've long wondered where my missing vibrator is. It was in my knickers drawer before I went on vaca, and gone when I got back. After telling the whole story to my friends, they're all convinced it was the housesitter who did it. (And I mean "did it.") I just want to know: what kind of person lifts another person's well-worn Magic Wand?
– All Quiet on the Southern Front
Dear Paused and Muted,
I expected the kind of person who has a vibrator – or, who had a vibrator – to be more open-minded to the existence of these things called "kinks." I mean, have you ever even used the internet? There's stuff on there that makes your stolen rabbit look like Peter Cottontail in Sunday school. I'm zero percent surprised someone would lift a used giggle stick. You could put up wanted posters... but honestly, you don't want it back.
– Leggo my Eggo, Rachel
Dear Rachel,
Why does the Telegraph think it can take a week off? News doesn't sleep. I'll have to wait two whole weeks to read the local libtards/conservadicks duking it out in the letters to the editor. I won't know how to recognize the downfall. And those words on the street will be silenced! Come on, Telegraph. I need my weekly hit.
– Get With the Program
Dear Codependent,
When you live la vida local, like we do, you don't want to be a flash in the pan. Our therapy is thumbin' it out of town for a week. It's what keeps us on our soap-box, at least until we reach the end of the line. That's just a day in the life. You need to know what's happening out on the town over Christmas? Put your ear to the ground. Word on the street is, the top shelf stories are all at Home Depot.
– Hasta next year, y'all, Rachel