Ask Rachel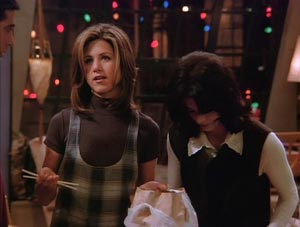 Dear Rachel,
I'm a big fan of the "Raven Narratives," where everyday people get up and tell stories about their lives. I've never actually been to one, but I love the concept and am definitely going to the next one, which is an improv slam event. And I can think of nothing better than you getting up there to tell your story about jumping in to being the best advice columnist in town. Will you do it?
– Pretty Please
Dear Bird Brain,
I like what you did there, calling me the best advice columnist in town. Never mind that I'm the only advice columnist in town (right? I don't actually read other newspapers). That's a nice bit of stroking. It still won't get me on stage, though. You see, the best part about writing is that I don't actually have to talk to people. In front of people. With people in the same room as me. Unless you're the pizza delivery guy, I pretty much have no reason to actually interact.
– Go away, Rachel
Dear Rachel,
Can you elucidate the etiquette of cheek kisses? I know Europeans do it, and they just get it naturally – how many kisses, on which cheek, when to switch sides of the face, etc. And they do it without bumbling the whole ordeal. We Americans don't really do that, but some do, and I panic when it happens. But I want to participate. Help!
– Cheeky Wannabe
Dear Puckered,
I'd need a whole feature story to map out all the etiquette rules of the cheek kiss. The wherefores and whatnots, the how-tos and the faux pas. Instead, I'll give Rachel's take on the concept: I love it. Except when it's people I don't want to kiss. But when I do want to kiss them? Especially when they're otherwise off limits to other forms of kissing? It's sweet, sweet lovin'. But not during Snowdown beard competition season. That's why I stick to kissing ladies for most of the year. I say try it. Just stick that landing and own your continentalism.
– Read my lips, Rachel
Dear Rachel,
Apparently, we're short of snow this season. I'm not sure, though, because no one is talking endlessly about how there's no snow. It seems like everyone would be fixated on it if it were really a problem. So because I haven't heard enough yet about how there's no snow, can you please talk some more about how strange and awful this snow season is?
– Abominable Snow Monster
Dear Bumble,
Yeah, good thing there's no such thing as global warming. Can you imagine how bad this would be if it were real? It sounds to me like you're a bit bitter about the only topic of conversation around here lately. Perhaps you can go to the "Raven Narratives" and tell your story. I mean, the theme is Cold Feet. Snow is just a hop and a skip away.
– Frigidly, Rachel