Ask Rachel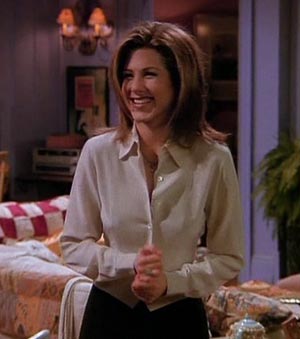 Dear Rachel,
So the lead singer of the Cranberries just died. People I know are all sad about this. Someone just asked me how I felt, and I was honestly like, "I don't care. I didn't like the Cranberries." Based on the reaction I got, I am a horrible person with no soul who is going to hell. (Strange, if I don't have a soul to go to hell with.) It's no big deal that I have no emotional response to a total stranger dying, right?
– Heartless Bastard
Dear Zombie,
She's not "the lead singer of the Cranberries." She's a human being with a name and a family and millions of '90s children who adore her even if they didn't ever actually know her name until her death. You don't have to be all torn up about it. But if any death doesn't make you feel the slightest emotion – even distant empathy works – you might indeed have no soul. I'm going to guess you prefer Nickelback.
– Her name was Dolores O'Riordan, Rachel
Dear Rachel,
This summer is going to suck, water-wise. People are going to flip. I want to get ahead of the curve, beat the crowds, and start flipping out now. Any hints for hoarding water before the gettin' gets worse?
– Wet Blanket
Dear Water Method Man,
Actually, wet blankets are a pretty good idea. Take all your thickest linens and dip them in the river. When they're fully saturated, stuff them in garbage sacks and set them on the shady side of your house. They'll freeze there, and then this summer, you can suck melt-off from the fabric. Otherwise... I don't know... when it's yellow, let it mellow? Or you could just move somewhere like the Great Lakes and leave your share of water for the rest of us. That might be my preferred solution. Especially if it means one less tuber on the Animas.
– Soak it in, Rachel
Dear Rachel,
I called a coworker the wrong name the other day. I feel perfectly justified. It was Friday morning, and I'd started my weekend on Thursday evening. He's got a standard dude name, and I called him another standard dude name, which happens to be the name of the guy in the office next to him. He's making a big deal out of it ever since. Calling me the wrong name on purpose, yada yada. How can I get him to just let it die?
– Honest Mistake
Dear Mixed Up,
I get called Sarah all the time. It sounds nothing like Rachel. Except, I guess there's an S and an R sound somewhere in there? Rebecca, I'd understand. Roberta, maybe. Or a name that sounds like mine, like Brachel or Rachet. And you know what? I hate getting called the wrong name. But I also appreciate the attempt beyond "that lead advice columnist for the Telegraph." That doesn't help you at all, but I wanted it off my chest.
– Hi My Name Is, Rachel