Ask Rachel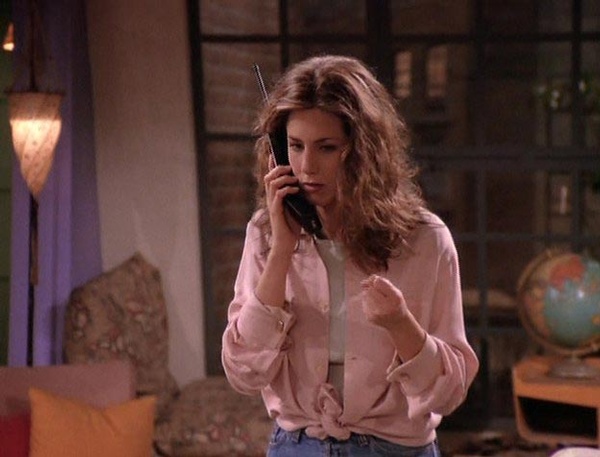 Dear Rachel,
My kid sister is an arts-and-craftser. She has a ton of fun, and she's a decent artist, but her stuff ain't going in the Louvre anytime soon (or ever). She's always putting up pictures of the art she has for sale, and I just don't feel like it's quality enough for me to share it, let alone buy any of it. How can I support her in her endeavor without actually, you know... supporting her?
– Bum Brother
Dear Critic,
What's it cost you to share the pictures of your sis's artwork? Zilchy-zilch nada. Your emotional support probably means more to her... as much to her... OK, less to her than money, but it's still important. Just make sure every share includes the word's "my little sister's art" and everyone will read it as code for "I'm just being nice." To show her thanks, she'll probably gift you art for Christmas that you'll spend the rest of your life storing in the garage.
– The eye of the beholder, Rachel
Dear Rachel,
Oh god, it's that time of year again, when I realize I don't have my Snowdown costume ready, and I have to decide if I'm actually going to get into the spirit of things this year. There's a week left, which is just enough time to find duds on eBay and make myself get excited. That means I don't have a good excuse for skipping out entirely to stay home and drink wine from a bottle. Except for the fact that I never actually enjoy Snowdown. What do you recommend I do?
– S-No Down
Dear Party Pooper,
Just stay home! There's no shame in skipping and reducing the crowds for the rest of us. Snowdown really isn't all that much fun for introverts, anyway. Unless, of course, you're looking for encouragement to get your lazy wino self out of the house. In which case, it'll be SO MUCH FUN. Trust me!
– A party looks at 40, Rachel
Dear Rachel,
Does the government pro-rate my taxes when it's in shutdown? If it stays in shutdown, does that mean I can slip through the cracks and not file taxes at all? If I must file taxes, do you think it helps or hurts my case if I slip a $20 in with my return? What about a $20 and a doctored picture of a Republican voter ID?
- Upstanding Citizen
Dear Taxman,
The government being "shut down" doesn't mean it's "shut down" at all. Because, really, what is a government anyway? It's a conceit agreed upon by all of us that has no actual tangible reality. Just a bunch of people in suits with flag lapel pins telling a bunch of other people in suits without flag lapel pins which forms to complete. It doesn't exist at all. You might as well say you're shutting unicorns down, or that other guy's kid sister's art business.
– Be thankful I don't take it all, Rachel