Ask Rachel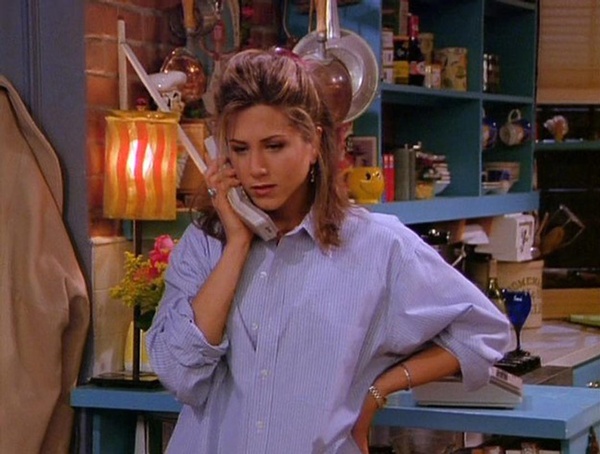 Dear Rachel,
It's finally baseball season, and I'm starting to get pretty excited. Not for the Rockies, because who gets excited for the Rockies? I mean it's time for baseball movies. Everyone has their take, and most of them are wrong, because there's one winner that stands above all the rest. I really respect your opinions on most things, but this one is a do or die question for you. In your esteemed opinion, which baseball movie is the greatest baseball movie of all time?
- Run Home Jack
Dear Rookie,
Boy, did you come to the right girl. I loves me some baseball movies. And what you've asked is a loaded question, because people expect me to pick the more cinematic classics like "The Pride of the Yankees," or the heart pull of "Bull Durham." Instead, I sift through the pile of early-nineties kid flicks, which had some real gems. But one winner rises above them all. It's the Colossus of Clout of baseball movies. The King of Crash. The Great Bambino. The greatest baseball movie any of us had ever known: "The Sandlot."
– For-ev-er, Rachel
Dear Rachel,
Apparently International Women's Day is a thing that happened this week. First of all, I'm confused. Is it an international day for women, or a day for international women? Second of all,
I'm perplexed. Every day should be women's day, international or otherwise. I get the idea of commemorating the societal and cultural achievements of women, but that should just be every normal day. What's the deal?
– Every Day is Women's Day
Dear Feminist,
You're right; every day should be women's day. But that's not the world we live in. The world we live in requires us to highlight the accomplishments of our fairer sex in order to dismantle the patriarchy and remind people that without women, we would not have radioactivity, or nurses, or famously missing pilots, or even "A League of Their Own." And if women shouldn't need a day, then they shouldn't need borders, either. Let's dismantle the "International" part while we're at it.
– Sister suffragette, Rachel
Dear Rachel,
I just got back into town after leaving for a week, during which time I completely unplugged. I mean, I went seven entire days without hearing a single stupid thing the president said, or tuning in to what new travesties were happening in Congress. If there were mass shootings, I didn't learn about them. I know I'm supposed to be an involved citizen, but damn, this was nice. How can I stay unplugged and detached in clean conscience now that I'm home?
– Disengaged Citizenry
Dear Cordless,
It's entirely up to you how plugged you get. I mean, I understand the philosophy behind your civic duty to re-main informed about politics on a national stage. But I also feel there are ways to show both your patriotism and your extreme disinterest in politics. May I recommend a baseball movie marathon?
– Call your shot, Rachel