Ask Rachel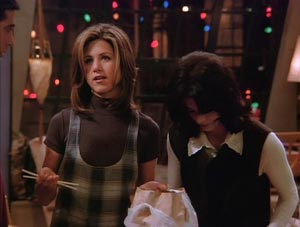 Dear Rachel,
What's the point of a silent auction? Auctions are all about barkers talking really fast, and the adrenaline rush of deciding in that moment that sure, you can afford to spend an extra thousand dollars to get that thing you suddenly can't live without. It's about cheers and disappointment. A silent auction just seems tame and lame by comparison. Wouldn't real auctions be better fundraisers than silent ones?
– Going Once
Dear Going Twice,
Silence can be absolutely thrilling if you just pay attention. Hitchcock famously used little score for the movie "Rope." Emma Gonzalez used her podium to stand there silent, and that was more effective than any words. And growing up, I knew nothing better than the quiet at night after attending my little sisters' middle school band concerts. I don't know... maybe you're just missing out on the muted drama of philanthropists hovering around the bid sheets?
– Sold, Rachel
Dear Rachel,
Seems like the way to get ahead in this town is to buy up a bunch of real estate. Either that, or found a wildly successful payment processing company or dog food chain. Since the latter aren't in my future, I think it's time I start acquiring properties. Do you have any advice for a fellow looking to start playing Monopoly without anything in the way of liquid assets, down payments, credit history or other financial resources?
– Rich Uncle Pennybags
Dear Moneypenny,
Absolutely. Start by holding a garage sale and selling off all your worldly possessions. With the $85 in your pocket from the garage sale, you can maybe afford internet for one month while you research properties and determine that they are all out of your range. Once you get evicted, and you have nothing left, only then will you reach enlightenment and realize that you will never own anything ever again.
– Om, Rachel
Dear Rachel,
What's the best way to handle those situations where you recognize someone, but they don't recognize you? I ask because I recently ran into a couple who I used to clean house for. They even took me out to dinner every few months! But then I got a real job and stopped cleaning houses about five years back. Now, they didn't even have a glimmer of "Wait, you look familiar." So what's a guy to do? Push the issue, or back away slowly?
– Invisible Man
Dear Mr. Cellophane,
Ah, you're running into a case of social elitism. It was fine to be seen with you when you were their project – the up-and-coming young man taken under their wing. But then you didn't need them, so they didn't need you, and now you're dead to them. Either that, or like most of us, you've changed, and like most of us, they don't have very good memories. Either way, next time this happens when you encounter them, silence is golden.
– Keep 'em guessing, Rachel