Ask Rachel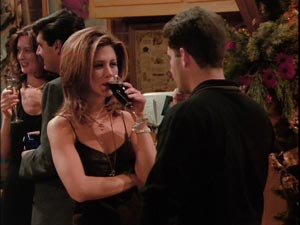 Dear Rachel,
I'm a pretty financially savvy guy. But I find that I won't use a coupon if it doesn't save me enough. I'm not sure what the threshold is, but this week, I wouldn't use one because it only saved me $3, and yet I fought another store be- cause they wouldn't accept my $5 coupon be- cause of terms and conditions. Or, I'll use a 15 cent coupon in the grocery store, but won't use a 20% off coupon at a local restaurant. Is my pride getting in the way?
– What's the Deal
Dear Penny Pincher,
Perhaps you just don't want to appear to be a cheap- skate in front of other people. After all, it's easy enough to offer a coupon to the self-check counter at the grocery store, except that those self-check machines screw every- thing up. They yell at you for not bagging your groceries fast enough, or for bagging your groceries too fast, and they steal jobs from real people, and what the hell was I talking about again?
– Thank you for shopping, Rachel
Dear Rachel,
The Iron Horse is finally this week, and I was feeling pretty good about it all spring. But now that it's upon us, this first-timer is wetting her
bike shorts. Who am I, a measly monkey, to think I can conquer mountains and not wipe out an entire peloton of riders much more graceful than myself? What last minute advice can you give a gal about to do the craziest thing she's done since college?
– Deflated
Dear Iron Donkey,
Just breathe. You'll be fine; you got this! I mean, do you see the people who complete the Iron Horse every year? There's skinny people and obese people; there's pre- teens and octogenarians. There's people in tutus and peo- ple on mountain bikes. There's a guy who does it on a unicycle, for crying out loud. My advice is, start at 6 a.m. so you can stay far away from all of them.
– Pump you up, Rachel
Dear Rachel,
My dad's coming to visit for Memorial Day, which he does every year. Sometimes he meets up with his other old-man friends in town, which is cool by me. But this year, Dad's bringing his Peter Pan friend, who just announced that he's tacking his "girlfriend" onto the trip. The air quotes are my dad's, by the way. So Rachel, what does it mean to be a "girlfriend" in your 50s, and how do I handle this injection of middle-aged sex life into my private domicile?
– Hosed Host
Dear National Lampoon,
I'm pretty sure "girlfriend" is Dad-language for "I'm a man, so I can't ask my friend about his feelings, so I don't know what's going on in his heart." Or else, "girlfriend" means "boyfriend." But you should give "her" a chance. "She" may impress you. And if "she" doesn't, just ask "her" to pay for everything, and don't even offer "her" a coupon.
– Mi casa es su casa, Rachel