Ask Rachel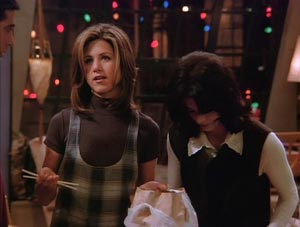 Dear Rachel,
Telluride Bluegrass is this weekend, which means it's just one more weekend in Colorado where I fail to understand the allure of bluegrass music. For years I thought it was just the nature of hearing banjos and mandolins and out-of-key whiney singers. But now I see a way out of the weeds – cross-genre bluegrass! Can't we have punk-grass, or jazz-grass, or blues-grass to spice things up? Make it happen, please, Rachel.
– Grassy Ass
Dear Crabgrass,
Are you familiar with Rule 34? It states, more or less, that if you can imagine it, it already exists as pornography on the internet. While the same is sadly less true for music – you can see for yourself where mankind's boundless creative potential gets spent in our spare time and/or while at work – I guarantee that all these bluegrass mashups already exist. I would google examples for you, but I'm too scared to see my recommended results now that Rule 34 is in my search history.
– My grass needs mowed, Rachel
Dear Rachel,
Can you please explain to me why women are so brutally cruel to other women? I feel like we should be supporting each other, because when one of us succeeds, we all succeed, blah blah blah and so on. But dear GOD, we are heartless bitches to each other, undercutting each other and saying nasty things instead of keeping them to ourselves or (heaven forbid!) not having such thoughts in the first place. Let's change the world, starting right here.
– Women Power
Dear Wonder Woman,
Women suck. But I realize that I just undercut our entire gender with one single swipe of the keyboard. So now that you've opened my eyes to my own cattiness, let's place the blame squarely where it belongs: on the shoulders of men. Until men stop publishing articles like "The 20 Hottest Female Olympians in Competitively Disadvantageous Swimsuits," it's small wonder we feel the need to live like we're in the Thunderdome.
– You go girl, Rachel
Dear Rachel,
I have a serious problem with people trying to capitalize on the fire. I'm not talking about businesses offering specials for the three remaining tourists. I mean people going out and gonzoing the fire for shock value. You want to take pictures for a documentary? Cool. Please use this opportunity to educate. You want to use a plume of smoke for your own personal gain? Go screw yourself with a hot poker. I don't have a question; I just wanted to get that off my chest.
– Fired Up
Dear Hot Take,
I'm right there with you, and I want to get riled up with you. But I'm suddenly unable to think straight. You see, I started imagining all the ways Rule 34 could be misapplied to the 20 Hottest Olympians and a thousand hotshot firefighters, only now, thanks to your question, they're actually IN the fire... and, by the basic premise of Rule 34, this actually exists somewhere, and now I want to cry.
– Hug a tree, Rachel