Ask Rachel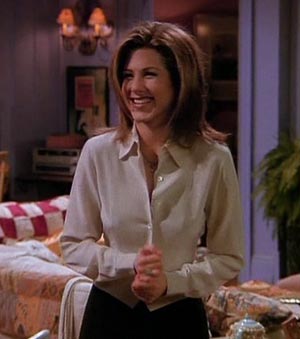 Dear Rachel,
My mother has announced that she will be ruining, er, visiting me for Thanksgiving, during which time she will incessantly try to put little marshmallows on every dish, offer unwelcome critiques and back-handed insults, drink wine until the point of belligerence and generally test my patience and sanity like some sort of CIA torture tactic. Any coping mechanism to avoid me sticking my head in the oven with the turkey is much appreciated.
– Prisoner's Dilemma
Dear Captive Cook,
Since we live in a veritable mecca of beer and marijuana, I'm going to presume you need more advanced coping mechanisms. Psychotherapy works wonders for mommy issues but you're under time constraints. I recommend the outdoors, known for their healing and restorative powers to the imbalanced and stressed-out human spirit. Get out there. Play in the dirt. Chase a squirrel. Watch the clouds. And don't come back til December.
– Hug a tree, Rachel
Dear Rachel,
I'm tired of feeling guilty every time I see caricatured pilgrims sit- ting down to eat maize with unsuspecting Native Americans. Durango recently changed Columbus Day to Indigenous Peoples Day. How about changing Thanksgiving Day to a more culturally accurate holiday, too? I suggest Colonial Apologists Day, but I'm open to suggestions.
– Squatter's Wrongs
Dear White Meat,
Thanksgiving is not a celebration of pilgrims squatting on the American shoreline. That's just a nice little elementary-school myth we tell ourselves once a year to unleash our inner Puritans. Whereas Columbus Day commemorates an explorer with a poor sense of geography who, wittingly or not, started a rockslide of events on this continent that led directly to the Electoral College and other bad ideas. Thanksgiving is good for us all right now. It's good for us every year. We need our fix, man. So please, for the love of gravy, let us keep Thanksgiving just as it is.
– Buckle my shoe, Rachel
Dear Rachel,
Thanksgiving is about togetherness and connection, but as soon as the Cowboys are on, my entire family turns into couch zombies and that's before we eat. I try to coax conversation, bond over meal preparation, tell classic family stories. Shoot, I even suggest we go outside and toss around the ol' pigskin. No go. I even lose my wife to the boob tube by halftime. I've given up on the holiday I dream of, but I just want to know: why the hell is professional football such a big part of the Thanksgiving celebration?
– Thanks, Deflate
Dear Spoilsport,
You must be talking about Canadian Thanksgiving. The real Thanksgiving isn't about togetherness and connection. It's about carnal feasting. It's about gorging our most primal urges in the face of fine china. It's about not going to work and doing your damnedest to get out of cleaning up the turkey carcass. Football is simply the embodiment. We have behemoths smashing each other under a fine veneer of "officiating." We have a three-hour excuse not to do any- thing at all, productive or otherwise. And we have the reward of feeling super patriotic, because America, durnit. I suggest you find a comfy recliner.
– Happy napping, Rachel