Putting your money where your mouth is
Slow Money guru/writer, Woody Tasch to discuss importance of 'nurture capital'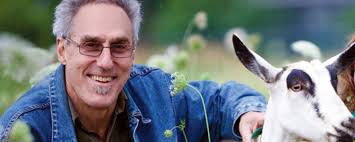 By now, most of us have heard of slow food, the movement of eating more deliber- ately and consciously. But in recent years, an offshoot of that philosophy has also taken root, known as "slow money."
The term was coined by ven- ture-capitalist-turned-writer Woody Tasch, who also founded a nonprofit of the same name. The idea is to bring a seismic shift in the investment mindset. Rather than putting money into a nameless, faceless, global hedge fund, Tasch envisions a world where people invest in local small food and organic farms to "bring money back down to earth."
Tasch, who lives in Boulder, will be in Durango next week to speak and sign copies of his latest book, Soil: Notes Towards the Theory and practice of Nurture Capital.
His second, Soil is described as weaving poetry, prose and photography into an ef- fort to tackle the question: How can we fix what's broken in our economy and our country through the entry point of local food systems? Founded in 2009, Slow Money has held a series of events around the country, which have funneled $40 million into small food en- terprises. Currently, there are 25 Slow Money networks and 13 investment clubs in the United States. There are two in Colorado – one in Carbondale and another in Boulder, the latter of which of- fers 0 percent loans to small farmers. Slow Money is also taking root outside the U.S., with groups in Nova Scotia, Switzerland, France and Belgium.
In addition to the gatherings, Tasch also has a goal of 1 million people signing his "Slow Money principles," which advocate for cultural, ecological and economic diver- sity based on healthy practices.
"We like to describe it as life after fast food and fast money," Tasch said.
Former restaurateur and pioneer of Durango's local food movement, Linda Illsley, has attended some of Tasch's gatherings and is a huge adherent to the concept. She said more than anything, it offers hope for the future of small, local farms.
"Through the 14 years I was in business, I watched farmers quit and leave farming all together. I often asked them why and ... the common trend was that it was too expen- sive, they could not pay the bills and had no hope of ever owning land," she said.
Illsley, and others in the Slow Money movement, feel investing in small, organic farms is more important now than ever, given climate change, soil fertility and the oceans, all of which are adversely im- pacted by large agribusiness.
"It does not matter how much money there is, if we continue to invest irrespect- ful of how much we are hurting the environment, we will reach a point where we will not be able to pro- duce food," she said.
Illsley said she hopes a Slow Money group will sprout up in Durango some day. It's a hope shared by Tasch as well.
"That's one of the reasons I'm making the swing through Durango," he said, "to try to spark a little more action."
For more, go to slowmoney.org.
---