A day at the beach
A handful of summer sizzlers for those lazy days by the water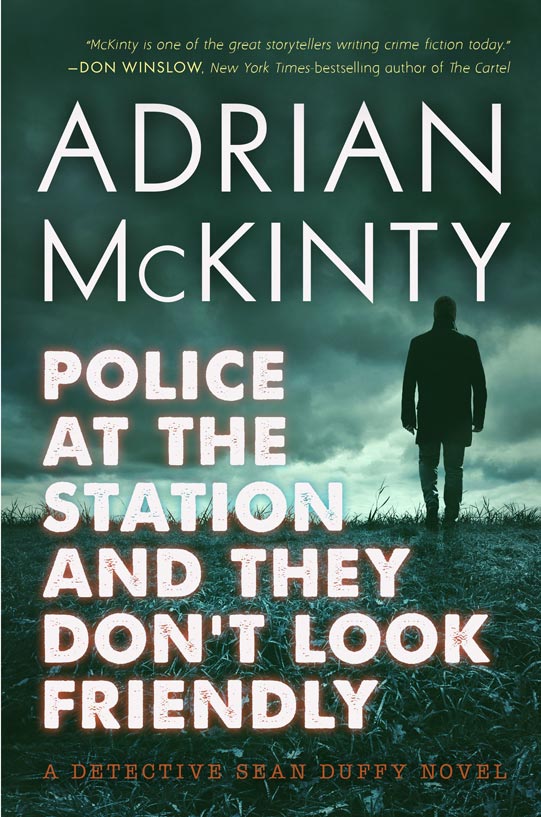 Jeffery Mannix - 06/01/2017
Those lazy, hazy, crazy days of summer are finally here and that means losing 10 pounds of winter-wear, fitting into your favorite bathing suit, breaking out the Bain de Soleil and diving headlong into some riveting fiction to accompany the laze. This time of year just screams for a good book to go along with the great out-of-doors, and I've got five of them with which to launch the coming season of prostration.
• The first offering, Burntown, written by veteran novelist Jennifer McMahon, was released last April by Doubleday and is a hands-down must read. With scrupulous writing and high-wire plotting, this is a stunning story of the underbelly in the quaint college town of Ashford, Vt. The life of Eva Sandeski has come unhinged after a big flood has killed her beloved and inventive husband and her father. Homeless, Eva and her mother, Lily, are living rough among street urchins in the subculture called Burntown, down by the river. McMahon's characters fall together seamlessly with depth and personality, and street life turns all too colorful and all too real. Burntown is a must read for veteran crime fiction readers and followers of "Murder Ink." And if you're just exploring the genre, McMahon stands with the best and Burntown competes with any of the most memorable novels.
• Police at the Station and They Don't Look Friendly by Irishman Adrian McKinty is another gem from what's beginning to look like the best of Great Britain's fabulous and famous procedural mystery writers. Detective Sean Duffy is McKinty's puppet, a Catholic cop in Protestant North Ireland during the 1980s' "troubles." This is McKinty's seventh Sean Duffy novel, and they just keep getting better. This one has lots of action with real characters and three-dimensional mystery. McKinty continues to take home awards for the "best-of" categories from all
the crime writers organizations, including the 2017 "Best Paperback Original Edgar Award" from the Crime Writers of America for 2016's Rain Dogs. Just the title of this new outing is reason enough to brown bag lunch tomorrow and slip by Maria's and use the savings to buy this paperback. Then go down by the river to get started.
• Cast the First Stone by James W. Ziskin is a June 6 release by eagle-eyed Seventh Street Books,and a follow up to the Crime Writers of America's prestigious Edgar Award for Ziskin's Heart of Stone from last year. This is Ziskin's fifth Ellie
Stone story and another interesting and award-worthy novel. Ellie Stone is a young but sea- soned reporter for a small-town newspaper in upstate New York. She's good; she's a scotch drinker, sleeps around a little and gets a story and solves a crime even the cops can't figure out. In Cast the First Stone, Ellie is off to Los Angeles to do a profile on a hometown boy who's about to get his first leading role in a Hollywood movie. But Tony didn't show up on the set the first day and nobody can find him – tailor-made for Ellie. Ziskin's books are comfortable, and Ellie Stone is nothing short of charming. Read Cast the First Stone and you'll likely soon find yourself reading all of Ziskin's Ellie Stone books.
• Athenian Blues is the first crime novel and first work translated into English by Greek writer Pol Koutsakis. Published by Bitter Lemon Press in London, Athenian Blues is a respectful 250-page romp in Athens by hit man Stratos Gazis, who has been hired by both celebrity lawyer husband and trophy actress wife to kill each other. I needn't say more, except that Carl Hiaason is surely envious of the subtlety of humor propelling the dilemma facing Gazis and his team of childhood friends: a top homicide cop; a high-class transgender sex worker; and Maria, the love of his life. Athenian Blues is not written as a comedy, but the absurdity of circumstances that pile up along with the bodies and course reversals is funny. A great little book that couldn't have been written by anyone else but Greece's most famous playwright.
• Return to Umbria is a genuine homegrown work of passion from a retired David P. Wagner now living in Colorado Springs after a career of diplomatic service in Italy. Published by Poisoned Pen Press, Return to Umbria is the goings-on of Rick Montoya, freelance translator, who moved from his father's Santa Fe, N.M., to his mother's Italy. Taking up residence in Rome, Montoya didn't expect he'd be conscripted into helping his uncle, a high-ranking commissioner of law enforcement, by traveling to Orvieto to talk some sense into his cousin Fabrizio, whose fling with an older married woman is embarrassing the uncle's exalted reputation. Planned as a short, romantic holiday with his Italian inamorata, Betta Innocenti, Rick finds himself immersed in a murder investigation of an American woman on a return visit for art appreciation. Return to Umbria is a tidy mystery of meticulous writing intertwined with a fascinating tour of off-the-path regions of Italy and the author's favorite restaurants and meals. A clever piece of work from a number of angles, Return to Umbria is a surprising treat that I'm not reluctant to include with the big boys above.
Pick one or all of these books, but read fast because next month's "Murder Ink" is a stunner.